New Business Initiatives
Urban Solutions Business
NTT Urban Solutions, Inc. is the sole developer of NTT Group's real estate business. The company utilizes NTT Group's telephone exchanges and other real estate while laterally drawing on the Group's real estate- and energy-related personnel and technologies.
Moreover, the Group makes maximum use of its assets in a concerted effort to advance collaborative urban development projects with companies and municipal authorities. Through these initiatives, we aim to grow the sales of the urban solutions business to ¥600 billion by the fiscal year ending March 31, 2026. Urban development projects in Japan are targeting the resolution of local issues across the country in areas such as Sendai and Fukuoka. Overseas, we are developing the River Valley Project housing sales project in Melbourne, Australia as well as a housing development project in Dallas, Texas in the United States. Having generated operating revenues of ¥426.0 billion in the fiscal year ended March 31, 2020, we are making smooth progress toward the aforementioned target.
Smart Energy Business
NTT Anode Energy Corporation, NTT Group's energy business operating company, announced its medium-term vision in November 2019. Guided by this vision, the company will seek to contribute to the realization of a sustainable society through the creation of new energy distribution frameworks that complement existing alternating current networks. These frameworks will be designed to address social issues pertaining to the environment and energy, such as global warming and the need to secure emergency power sources in preparation for large-scale natural disasters. Specifically, NTT Anode Energy will develop five businesses, including green power generation and backup power businesses, in the three fields of power generation; power transmission, distribution, and storage; and power retail and wholesale. Through these businesses, we will provide new value, such as improved energy efficiency and enhanced disaster resiliency in relation to coping with such eventualities as power blackouts during disasters.
NTT Group aims to double operating revenues from its energy-related businesses to ¥600.0 billion by the fiscal year ending March 31, 2026. This target will be pursued via smart energy business initiatives advanced through investment in NTT Group as well as through capital and business alliances with and investments in wide-ranging business partners. Operating revenues in the fiscal year ended March 31, 2019 were ¥257.0 billion, and we are making progress toward achieving the target.
Regional Revitalization
Agricultural Field
In July 2019, NTT Group established NTT AgriTechnology Corporation, the Group's first company devoted to combining agriculture and ICT. This company was created with the aim to contributing to local communities and economic invigoration through next-generation facility horticulture. To accomplish this objective, NTT AgriTechnology will produce agricultural products at its own farm using IoT and AI technologies while accumulating know-how and improving the quality of its solutions. Future endeavors by this company will include utilizing cutting-edge technologies to seek out new value and possibilities in the agricultural field in a quest to invigorate local economies and contribute to urban development.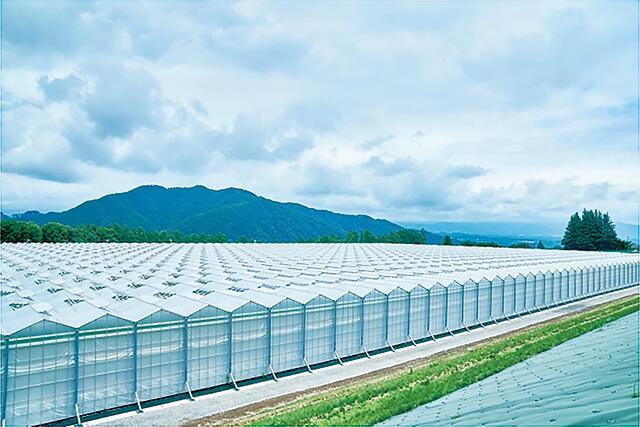 E-Sports Field
NTTe-Sports, Inc. was established in January 2020 with the goals of promoting community building and making contributions to society and to economic invigoration through e-sports. This company develops a wide range of businesses founded on its reliable, high-quality communications networks and state-of-the-art ICT. Examples of these businesses include e-sports facility operation, support and education, platform provision, event solutions, and regional revitalization consulting. NTTe-Sports will continue its efforts to combine ICT with e-sports going forward as it seeks to create new experiences and connections along with new cultures and societies.