The Strongest Defense The Strongest Defense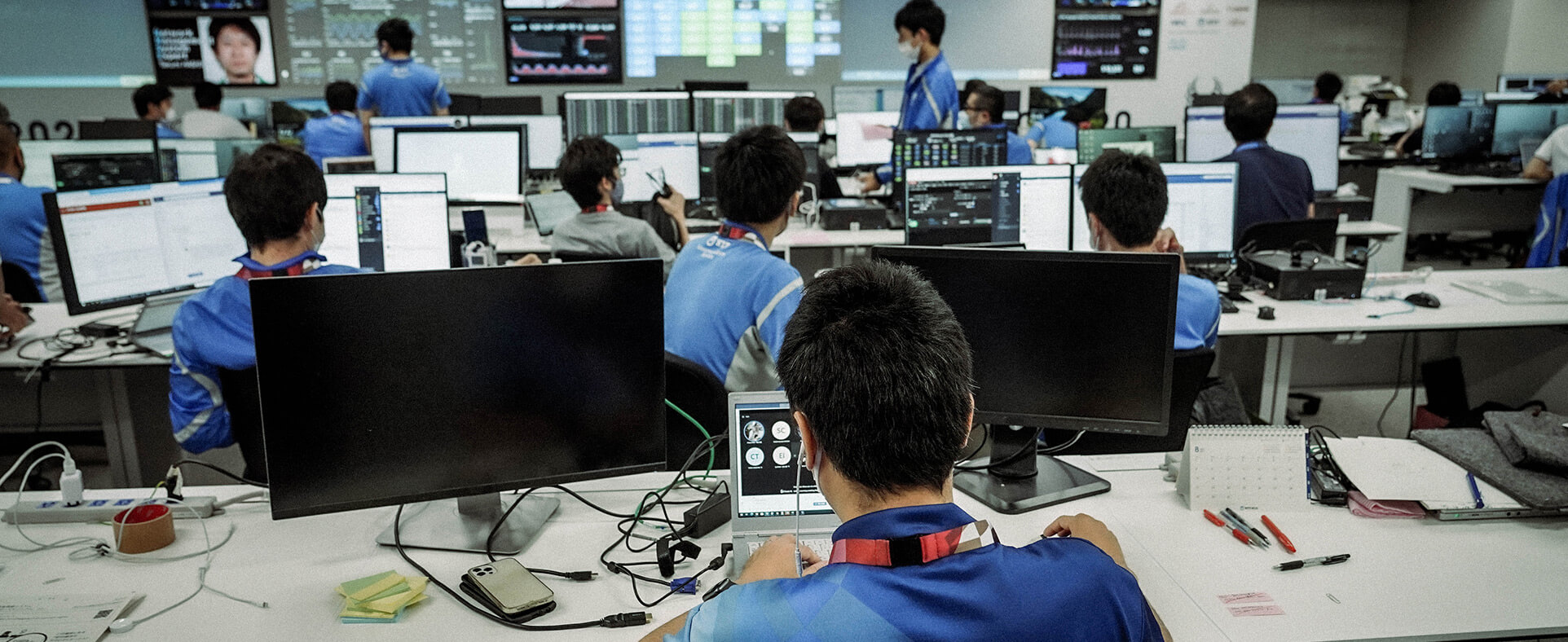 We blocked a variety of attacks and contributed to the stable operation of the tournament.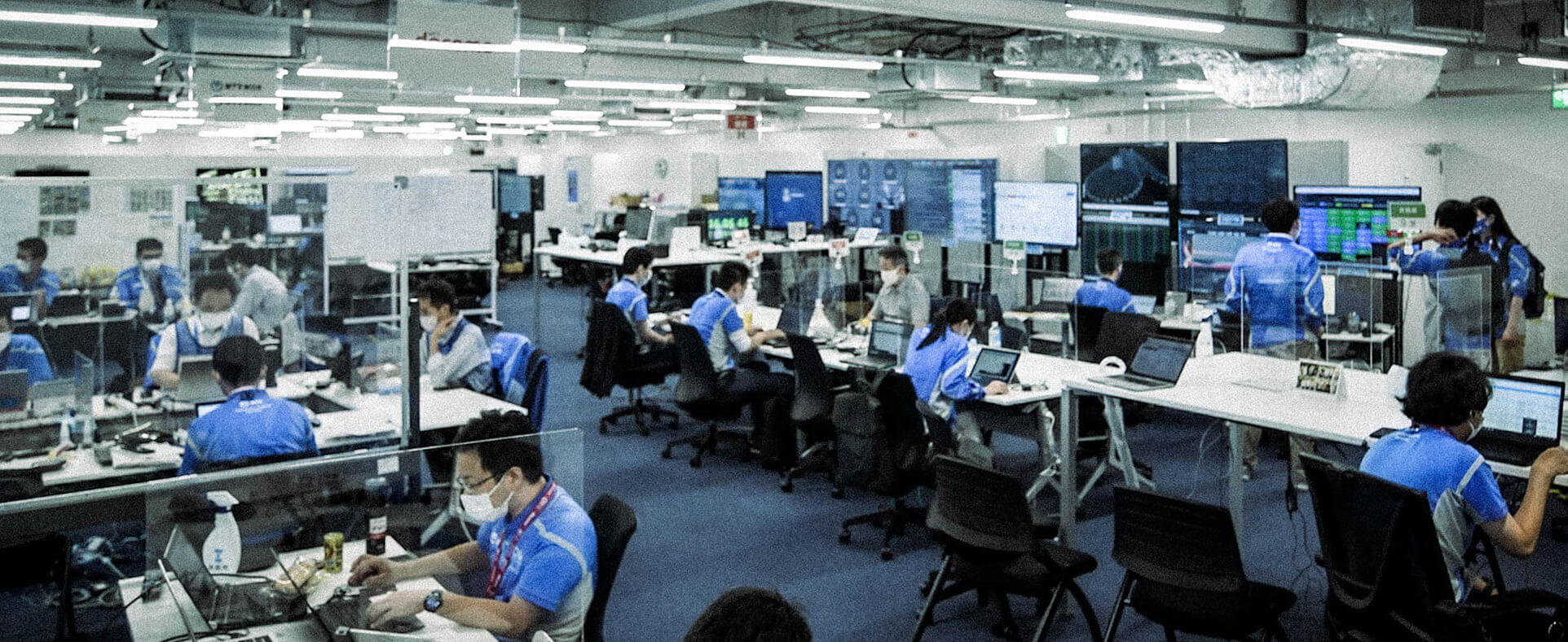 We provided critical communication services for an international sporting event held in 2021.
Security changes from risk management to an engine that creates value.
We live in a society where innovative technologies such as IoT, big data and AI (artificial intelligence) are taking roots at an advanced level. While cyber space and physical space are merging to become a user-friendly and affluent smart world, we are seeing increasing damage from cyber-attacks and the increasing risk of social losses. The downside of technological advancement is the unavoidable evolution of the ways cyber-attacks are forged, which are also getting increasingly complex. There are still millions of IoT devices that are connected to the Internet with little to no security measures and that are unable to keep up with the rapidity of digital transformation that are the targets of large-scale cyber-attacks. Furthermore, there is ever-more autonomous malware now emerging and causing damage worldwide. Creating social value for the future and the emergence of unknown risks will always go hand in hand, painting a picture of a never-ending war—a war that is always being fought behind the scenes. The fact that this war-like situation is ongoing without being known to the public can be interpreted as an ideal situation in which security is maintained. The international sports events in 2021 also saw unsung heroes fighting unknown enemies. As expected for any large and international event, these events also became a target of one of the largest and unseen cyber-attacks. However, there were no cyber incidents during the events that disrupted operations. Behind the victory was the expertise and cutting-edge technologies of NTT, who has been thinking about communication and information security for the last 30 years, combined with the capabilities of human beings armed with wisdom and resolve.
An unprecedented number of attacks to zero beaten down to nothing by the strongest defense ever.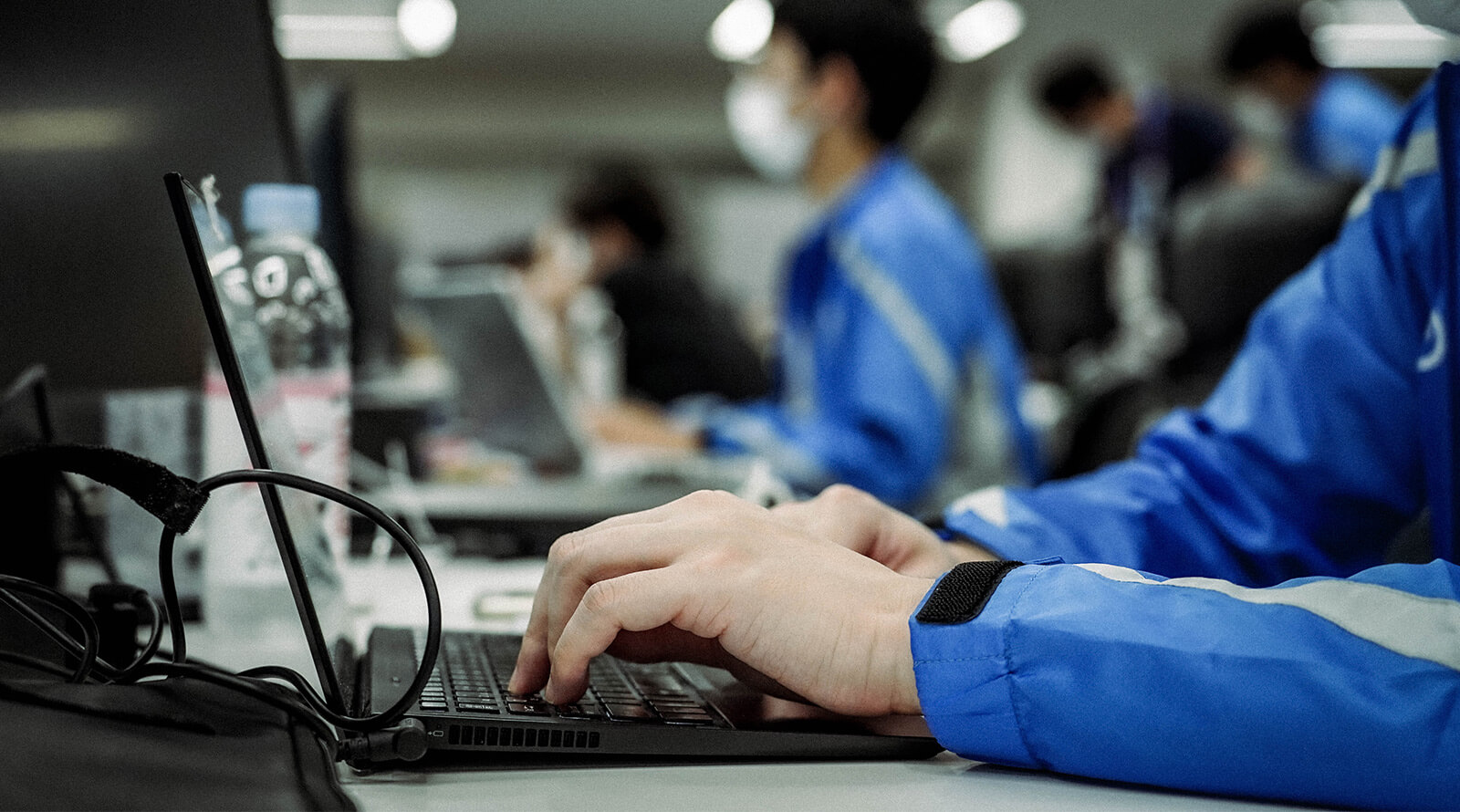 ・ The total number of cyber-attacks during the events was about 450 million

(more than twice that for past events.)

・ The security environment faced risks due to COVID-19 and the events postponement for a year

(the emergence of new threats and developing measures to prevent the spread of COVID-19)
In every way, the security environment for these events in 2021 was hard. One year of postponing the events gave time for new forms of cyber-attacks to emerge. In fact, from late 2020 to early 2021, new types of ransomware emerged inside and outside of Japan, including cyber-attacks that shut down key infrastructure. NTT developed the strongest security to date and blocked the greatest number of attacks ever, including these emerging threats.
NTT demonstrated its multi-faceted prowess, solving a multitude of issues simultaneously by changing operations and organizing communication environments along with the events' postponement and their going ahead without spectators, and redesigning security operations based on measures against the spread of COVID-19.
Overview of communication services provided by NTT
The LAN at the venue that was used for the event's data network featured 1,200 km of fiber optic cables and 3,900 km of metal cables. The broadcasting network featured 1,900 km of fiber optic cables and 10,000 km of leased lines.
It also involved 11,000 Wi-Fi spots, 19,600 mobile phones, 2,800 fixed phones, and 6,800 CATV set top boxes.
As these events were held during the COVID-19 pandemic, technology became even more important for them, such as operations through remote meetings and tools, a system as a measure that visualized health information and PCR testing results of those involved to prevent the spread of COVID-19, and organizing communication services for events going ahead without spectators. The communication services and their underpinning cybersecurity NTT provided received positive reviews worldwide.
The four Ts that brought success: the consummation of human capabilities protecting the future.
Threat Intelligence & Monitoring

NTT meticulously evaluated case studies on past events as well as the latest threat information, thoroughly developing scenarios in advance, monitoring every item of threat information, whether it came from internal or external systems. The key was NTT's ability to put together information in partnership with global ICT service operators and security providers.

Total Security Solutions

As the events were large in scale, they involved a complex ICT operation environment. NTT selected safe and secure equipment and organized a Cyber Hygiene environment. NTT also employed its proprietary technology Wide Angle MSS to detect and respond to risk factors early. In a complex ICT operational environment, NTT selected safe and secure equipment in order to set up a cyber hygiene environment. NTT also employed its proprietarily developed WideAngle MSS to detect and respond to risk factors at an early stage. This equipment and technology were put to use at the security operation center for the event, in collaboration with a wide range of specialists from both inside and outside the company.

Talent, Mind & Formation

(human resources, attitude, formation)

The development of a prevention and maintenance mindset was also as important for security program personnel as learning advanced knowhow and technologies. NTT enhanced the staff's capabilities through preliminary training programs and red teams. At the event operation center, NTT clarified the roles for each team and how their movements should be coordinated, with a focus to maximize human capabilities.

Team 2020

(stakeholder management)

Everyone had to form one team because the events were large. The strongest ever defense would not have been possible without this.
ICT service operators and providers inside and outside Japan, key infrastructure organizations, government, the Tokyo 2020 Organising Committee...
NTT collaborated with all stakeholders to bring a wealth of wisdom and technological integration, leading the event to a success.