NTT HEROES
Head for the world stage! NTT Athletes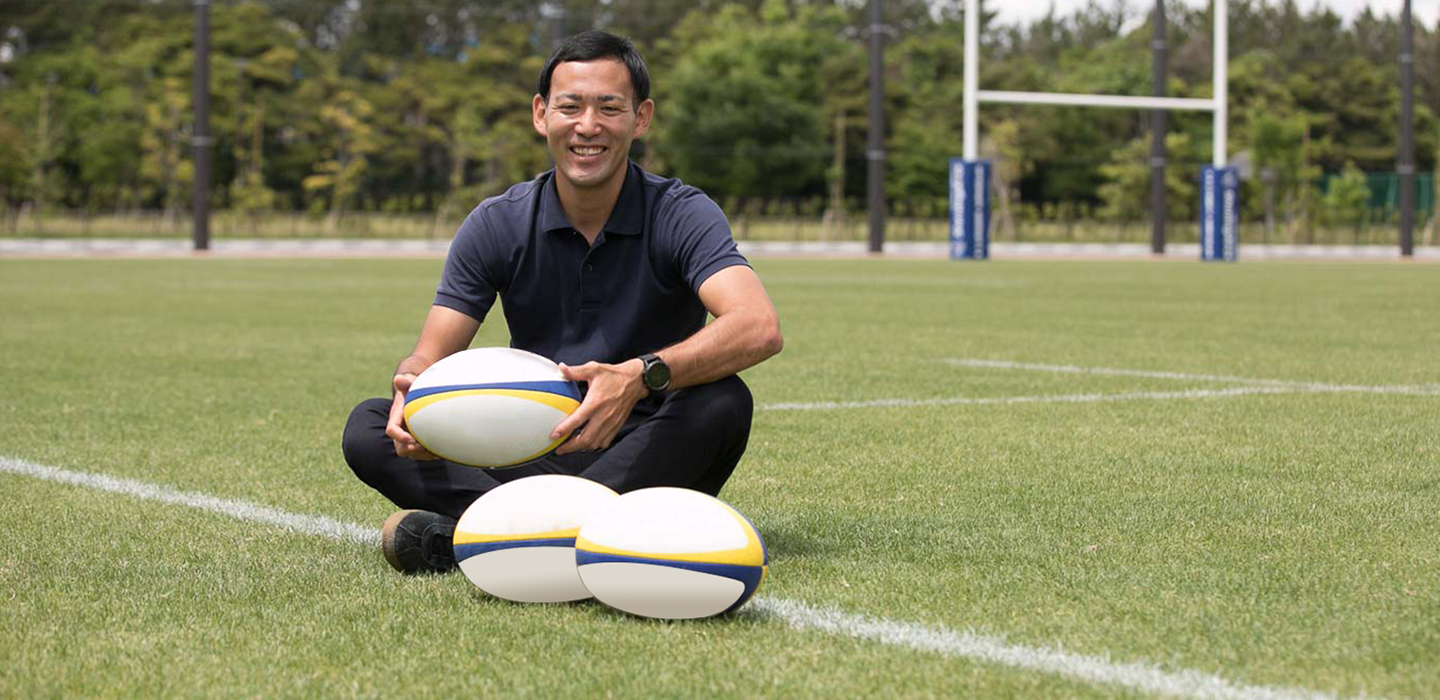 Our Athlete
I want to contribute to rugby, making it even more exciting
Tasuku KAWAHARA
Rugby referee, NTT Communications
Mr. Tasuku KAWAHARA is a referee for NTT Communications' Shining Arcs rugby team. With Mr. KAWAHARA expected to play an important role in the Rugby World Cup 2019 and then the Tokyo 2020 Olympic and Paralympic Games, we asked him about his passion for the sport of rugby.
※This is an interview as of July 2019.
The joy of being a rugby referee
How did you become a rugby referee?

My first encounter with rugby was when I was five. I was introduced to the sport by neighborhood friends who played, and I then ended up playing for around 13 years, until my third year of high school. However, I injured my knee in May of my second year of high school and had to undergo physiotherapy for about a year. Because of this, and because my teachers recommended it to me, I chose to become a referee when I went to university.
I am overjoyed to be involved in rugby, even if I am not a player. Also, whenever I am standing on international stages as a referee where I may not have been able to stand as a player, I am truly glad that I chose this path.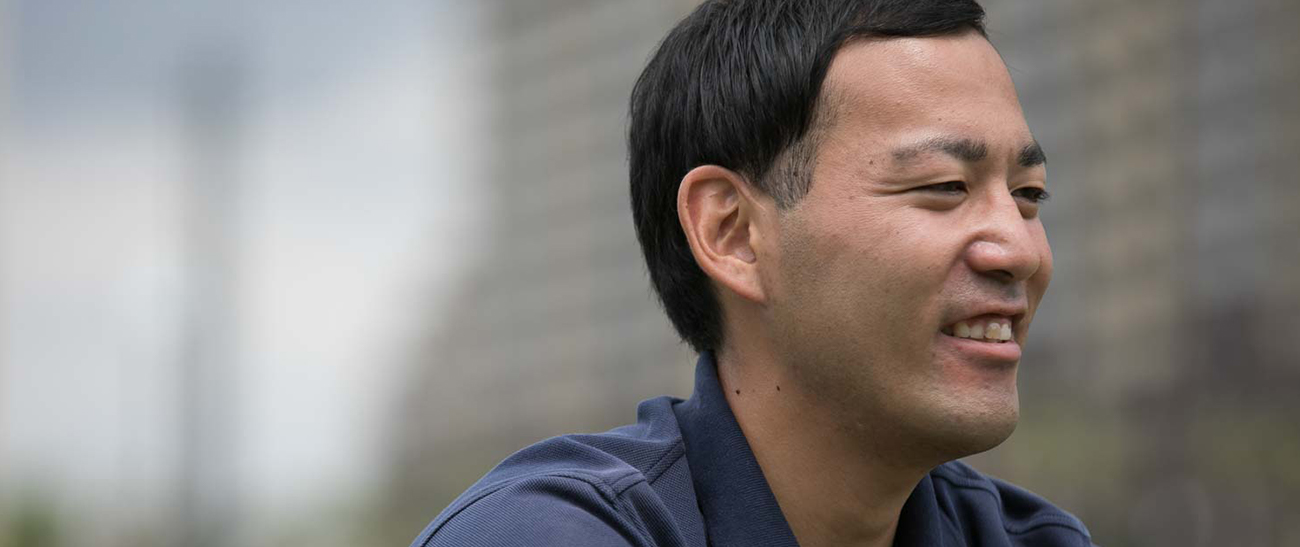 Polishing the rugby sense through constant effort
What skills are the most important for referees?

In a word, I would say "rugby sense. Referees need to tactically understand rugby about as well as the players do, and during matches, they must be able to intuitively know the direction in which the players are trying to direct play. It is unthinkable for a referee to disturb the atmosphere of a match.
To polish my rugby sense, I endeavor to watch videos of matches as often as possible and communicate with players a lot. I participate in team training alongside the players, fixing any problems they may have and, conversely, ask questions when there is something that I don't understand myself. There are many times when I feel that I am utilizing the things I have learned through team training sessions in my refereeing of matches.

What kind of training do you do in concrete terms?

During a rugby match, the players run around 7 or 8 kilometers in 80 minutes. Unlike soccer, though, they are not running constantly; they kind of stop and dash. Accordingly, players and referees need to gain the physical power to be able to repeatedly dash numerous times. For referees, I also think that appearance is important. Overseas players and referees are quite solidly built, and so we need to work out and build our muscles so that we can be on an equal footing. In training, I get onto the football field with the players and run 1,200 meters, or do 20-meter shuttle runs. I do training that replicates actual matches as much as possible.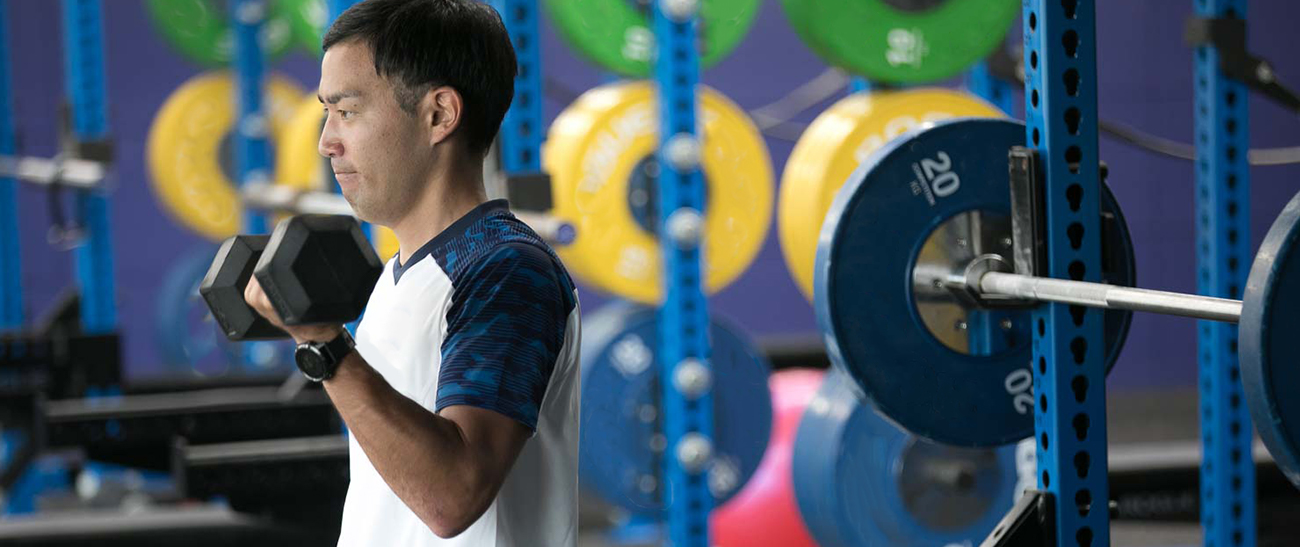 Making time to relax is important
How do you switch on and off?

I value time for relaxation. For away games, we spend a long time traveling, and so I watch movies on my tablet.
I also travel overseas a lot, and so on my days off I go sightseeing at places that are totally unrelated to rugby and take photographs.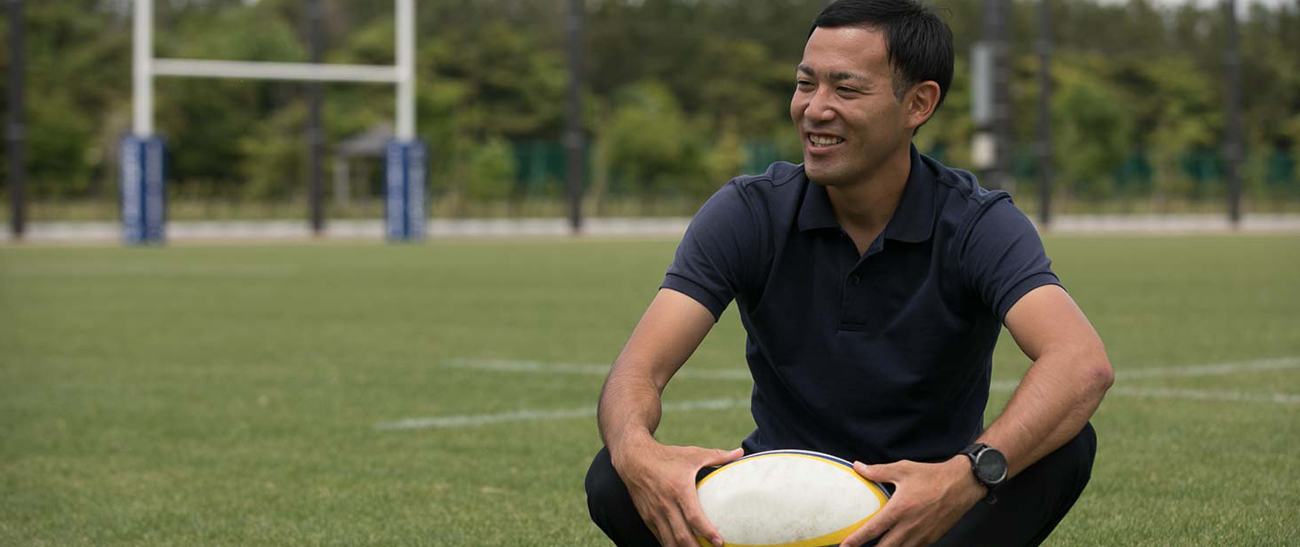 Goal is to be an inspiration to the next generation
What are your goals for this year and the next ?

In 2019, there's the Rugby World Cup, and the Tokyo 2020 Olympics and Paralympics are coming up quickly right before our eyes. These are tremendous opportunities for not only the players, but the referees as well. We will undoubtedly gain much by being involved in these huge milestone events. I would like to take advantage of these experiences and become able to stand in the center of the rugby field and referee.
In terms of the future, I would like to become someone that young people look up to and want to emulate. Referees tend to be seen as the "bad guys" by the people around them, but the truth of the matter is that refereeing can be fun and extremely rewarding. That's why I have continued doing it all this time. I would like to contribute to the sport of rugby by conveying the fun aspects of refereeing to young people and increase the number of people who are interested in refereeing.

Is there anything that you are doing to boost enthusiasm for rugby overall?

Actually, in addition to refereeing, I also have the role of spreading rugby. I teach rugby classes at elementary and junior high schools, and undertake rugby-related activities with members of the general public. Interacting with athletes is not something that most people do in their everyday lives, and so I would be happy if people participating in these activities gained some insight or inspiration from the athletes. Of course, we referees and players also gain a lot from interacting with children, people inside and outside our company, and members of the community. I am motivated in my efforts by my desire to create something that brings people happiness through such mutual exchange activities.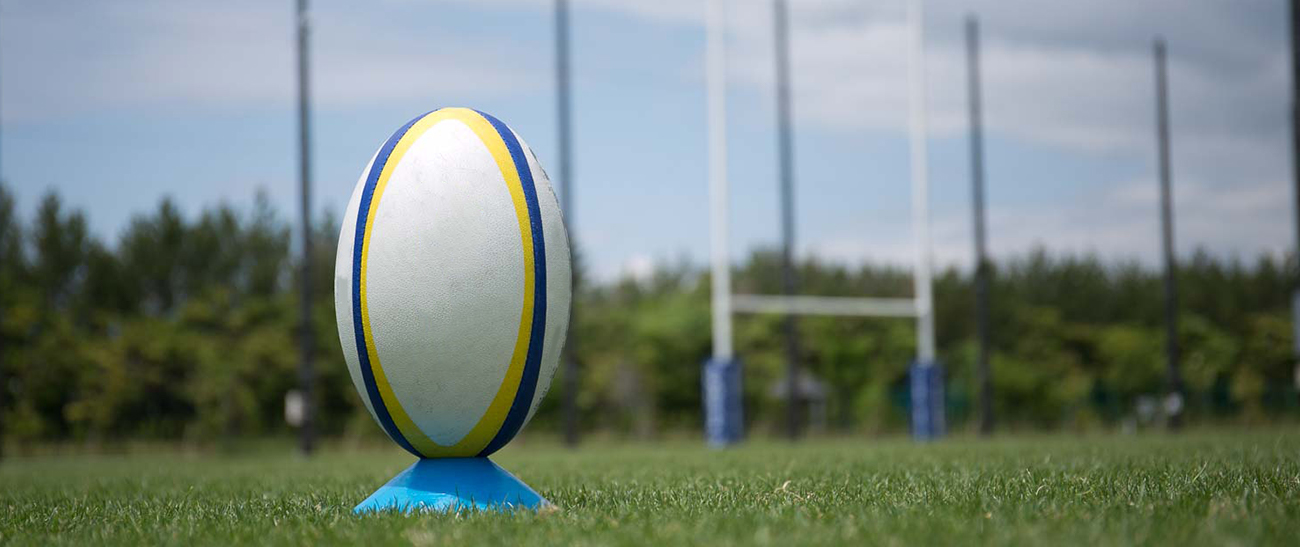 Giving back to society what I have gained through experience
Lastly, please say a message for your supporters.

My existence today entirely owes to many different people who have supported me, beginning with my co-workers and members of the Japan Rugby Association. Moving forward, I believe that playing an active role on the stage of the top league and at international competitions is how I can best repay the kindness I have received from everyone. Moreover, I intend to give back to various sections of society whatever I gain through these experiences. I will continue to do my very best, so please continue your kind support.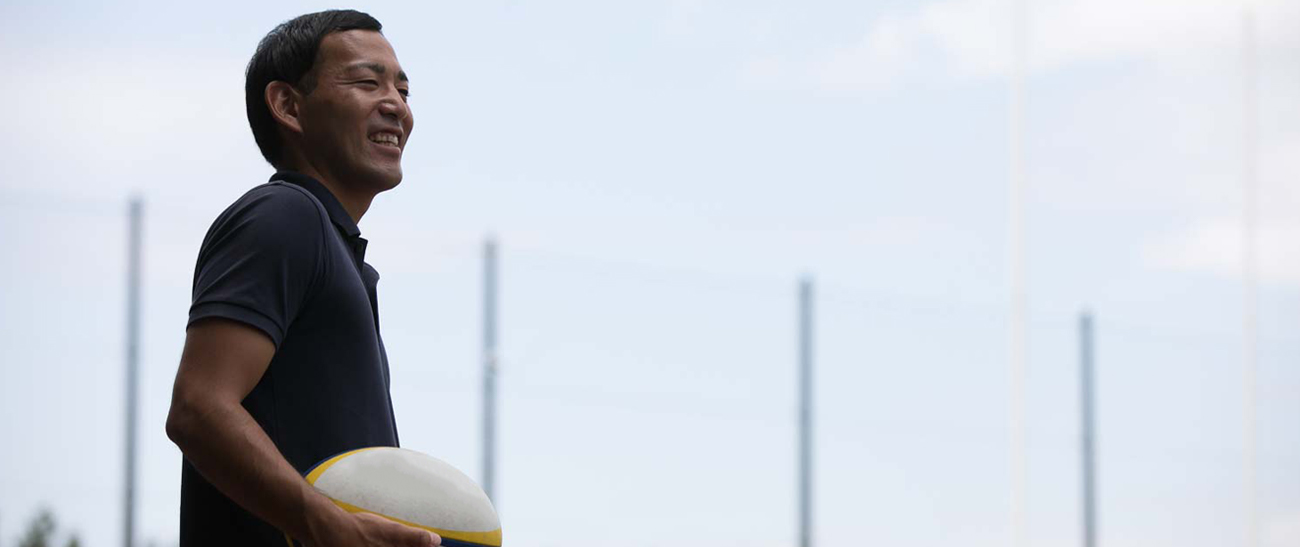 NTT Communications
Tasuku KAWAHARA

Rugby referee

In 2017, Tasuku KAWAHARA became the youngest rugby referee to be accredited by the Japan Rugby Association. He acts as referee at important matches throughout Japan. He has also acted as the chief referee for various international competitions, including the World Rugby U20 Championships and the Asian Rugby Championship.

In the Rugby World Cup 2019, Japan, Mr. KAWAHARA is to be part of the refereeing team as an Assistant Referee Reserve.