NTT HEROES
Head for the world stage! NTT Athletes
Yuma YAMAZAKI
Para Badminton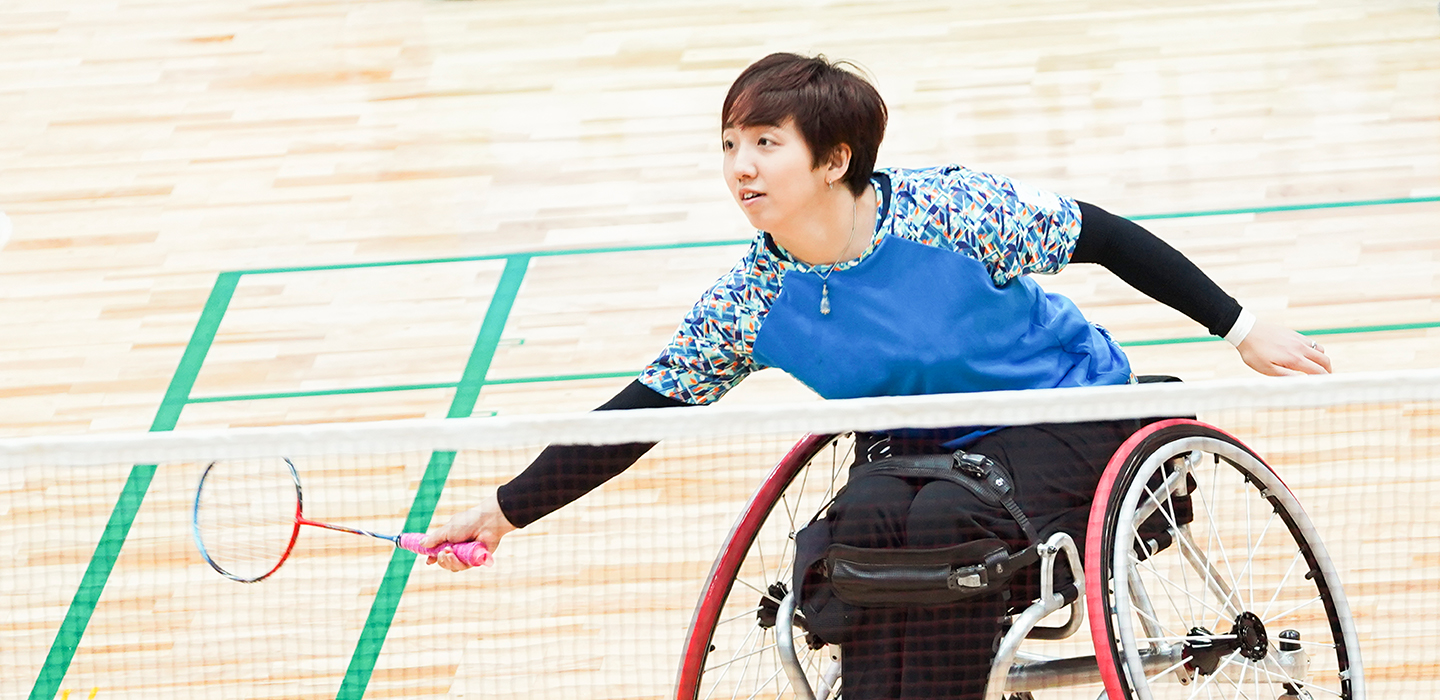 PROFILE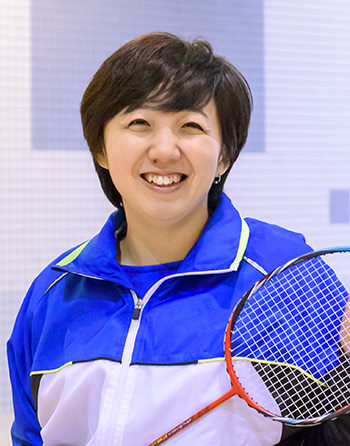 Yuma YAMAZAKI
Event:

Para-Badminton (WH2 Class)

Date of Birth:

April 8, 1988

Hometown:

Tokyo

Height:

160cm

My Favorites:

Drinking delicious liqueur,
the color pink

Affiliation:

NTT Urban Development
I began playing badminton when I was in 2nd Grade of elementary school. After an accident in high school I became wheelchair-bound and could no longer compete, but after seeing para badminton at the National Sports Festival of Japan in Tokyo, my mind was made up. While raising two sons, I am training towards the Paralympics.
PURPOSE
Goals for this season
The COVID-19 pandemic continues, but I think more and more international championships, which were cancelled last year, will gradually resume. I will focus on every single match and do my best to reach my next goal!
RESULTS
Main achievements
2021

Tokyo 2020 Paralympic Games: Badminton
Women's Singles WH2, Bronze Medal
Women's Doubles WH1-WH2, Gold Medal

2020

the 6th Japan Para-Badminton Championship Singles: Winner

2019

the 5th Japan Para-Badminton Championship Singles/Women's Doubles: Winner

2019

Japan Para-Badminton International Singles: 3rd Place/Women's Doubles: Winner

2019

World Championships Women's Doubles: 3rd Place

2019

Irish Para-Badminton International Singles: 2nd Place/Women's Doubles: Winner

2019

Canada Para-Badminton International Singles/Women's Doubles: Winner

2019

Turkey International Singles/Women's Doubles: 3rd Place

2019

Fazza-Dubai Para-Badminton International Singles: 3rd Place/Women's Doubles: Winner
2018

Indonesia 2018 Asian Para Games Singles/Mixed Doubles: 3rd Place

2018

Japan International Championships Singles/Women's Doubles/Mixed Doubles: Winner
Japan Para-Badminton Federation
*Japanese Version Only