NTT HEROES
Head for the world stage! NTT Athletes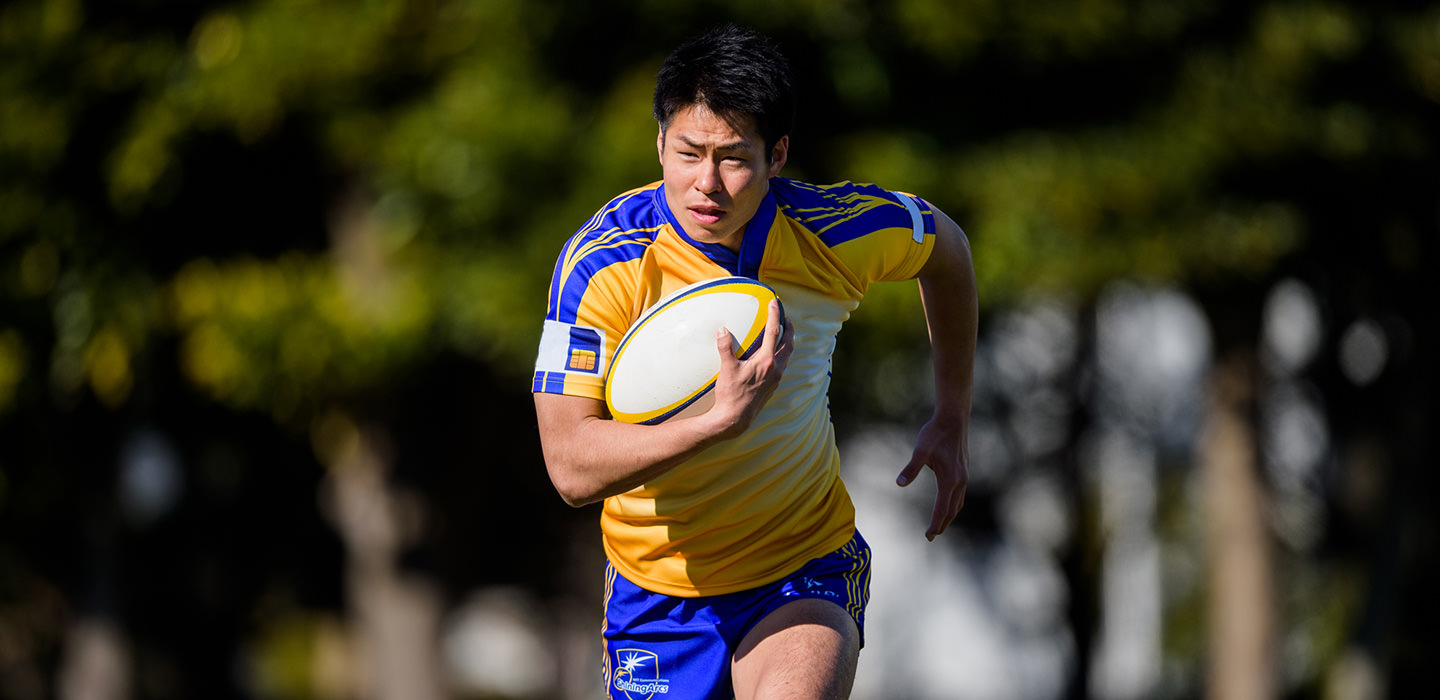 Our Athlete
I want to popularize rugby sevens in Japan through 2020
Kazushi HANO (Rugby)
(NTT Communications)
A member of the NTT Communications Shining Arcs rugby team, Kazushi HANO is expected to play a major role in Japan's seven-a-side rugby team ("rugby sevens") at the Tokyo 2020 Olympics. Here we asked him his thoughts about his ongoing challenge taking on the world's top rugby players.
※This is an interview as of Jun 2018.
Battle the world's best with "run-and-win" rugby
What is the attraction of seven-a-side rugby ("rugby sevens")?

Since rugby sevens is played on the same field as 15-a-side rugby, each player has much more space. Accordingly, compared to 15-a-side rugby, there is greater emphasis on speed than on the physical. Due to the short playing time of 14 minutes (7-minute halves), matches can change direction quickly and are easy to understand, so I think if you watch a game, you'll be hooked.

What are your own distinctive characteristics?

When it comes to playing at an international level, I'm no match for powerhouse players in terms of speed or strength, but I am confident that my level of fitness to run flat-out for the full 14 minutes and "recklessness" making low tackles are second to no other player in the world.

Although Japan is one of the strongest rugby countries in Asia, the team has been unable to penetrate the world's top group (ranking 15th in the 2014-15 season). Looking towards 2020, what are the Japanese team's strengths?

All team members are aiming to play "run-and-win" rugby. Since Japanese players individually are inferior to players from powerhouse countries in terms of physique and speed, we will first of all ensure that we don't lose in terms of momentum. On top of that, both attack and defense players have strong awareness of team play, emphasizing the importance of all 7 team members looking at the same "picture" in their minds.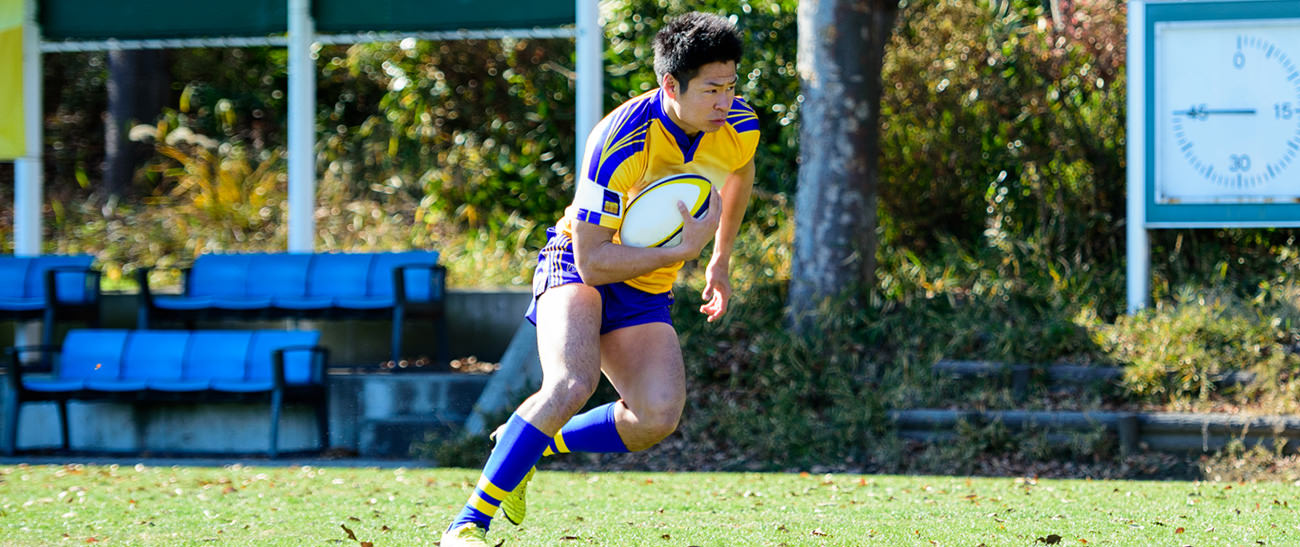 Facing the challenge, resolute that there is no leeway for even one mistake
What do the Olympics mean for you personally?

When I first began playing rugby, I never thought that I would be able to participate in the Olympics in rugby. After rugby sevens became an Olympic event, I was overjoyed that an opportunity to participate had come my way. Since there are probably many people who don't ordinarily watch sports but who do watch the Olympics and Paralympics, I intend to take this opportunity and play well, hopefully popularizing rugby even more in Japan.

In the Olympics you have seen thus far, what has left a particular impression on you?

Judo's Tadahiro Nomura winning three Olympic gold medals in a row was unforgettable. To win three consecutive times at the Olympics an event that takes place only once every four years—means staying on top of the world in your sport for at least twelve years. Simply competing in the Olympics is an amazing feat, but the way that Mr. Nomura kept his eyes firmly on gold, the highest medal of all, for all that time and was able to produce results despite the pressure was truly admirable.

How do you see your responsibility as a representative of Japan at the Olympics?

Whenever I am playing rugby, be it with the Shining Arcs (regular team) or representing Japan in rugby sevens, I am sure to play with the same full intensity. When representing Japan, however, only top players are selected for the team, and so I also feel as if there is truly no leeway for even one mistake. Matches are broadcast around the world, and so I want to play in a manner that makes children think, "I want to play rugby!"
Truly appreciative of support from workmates
What kind of team is your regular team, the NTT Communications Shining Arcs?

The team is characterized by youth. There are many young players, and there is an intensity among them to build up the team themselves, which makes it especially enjoyable for me. Making adjustments when the team is not playing effectively takes some time and effort due to players' general lack of experience, but the team also has veterans such as Makoto Mayahara (retired at the end of the 2015-2016 season), who was still an active team member at age 40, so everyone learns a lot every day.

What kind of work do you do in your regular workplace?

My main duties are procuring parts and management. Because there are times when I cannot attend work due to rugby commitments such as camps and tours, basically I am responsible for tasks that can be completed in one day. During the rugby season, I spend the morning in the office and the afternoon training. I also go into work on the days after matches.

There are many people at work who are rugby fans, and on the days after the team loses a match I sometimes get teased with, "Hey, how come you lost?!" (Laughs) But the realization that everyone is watching gets me even more fired-up for matches. Although striking a balance between rugby and work can be physically difficult at times, I am truly happy and appreciative that I have a place to work and people to work with, and that those people are so supportive.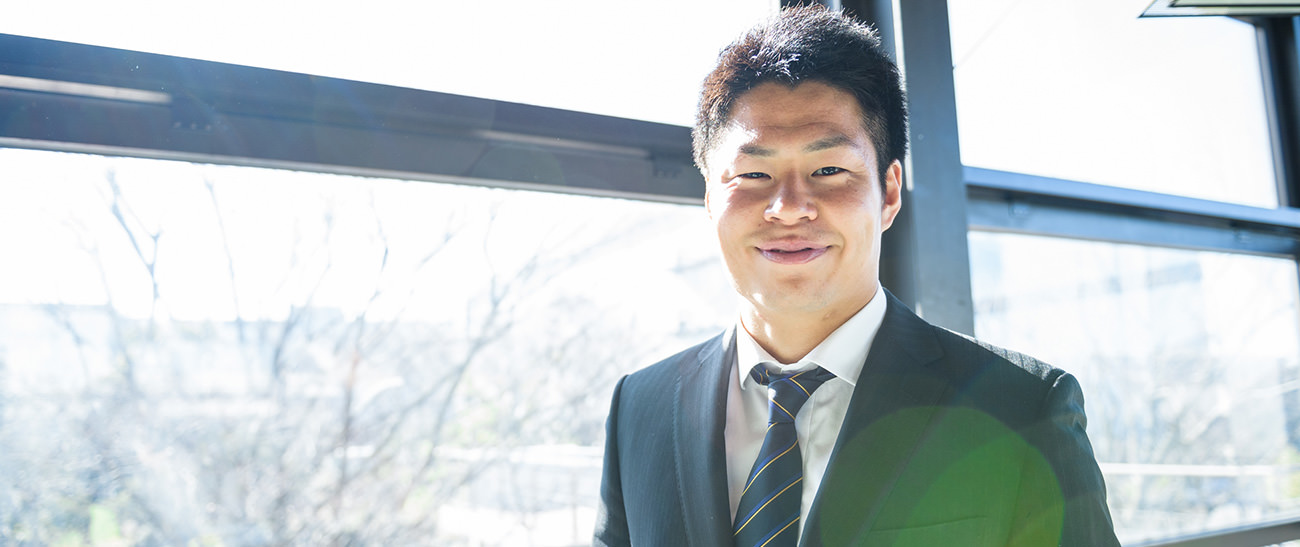 Specialty dish is yakiudon!
What do you do on your days off?

I go to the movies or go shopping; if I'm tired, I'll rest at home—the same as the average person. However, I am careful to not travel very far from home. After a match I am physically tired and my immune strength is probably lowered, and so I prioritize resting and recovering. I am also careful about my diet, so I am particular about nutritional balance when I'm cooking for myself. My specialty is yakiudon (fried udon noodles)! I add lots of vegetables and also meat, of course.

You have a large physique. Do you eat a lot (to maintain your physique)?

I eat more than the average person. However, there are many rugby players who eat more than I do. When you have a large physique, it's convenient to be able to reach up high, but the seats on public transport feel narrow. (Laughs) When traveling by airplane on tour, it's too cramped to have two forwards sitting together, so we arrange the seating so that forwards and backs sit side-by-side. I usually end up sitting next to a player weighing more than 100 kg, so I just shrug my shoulders. (Laughs)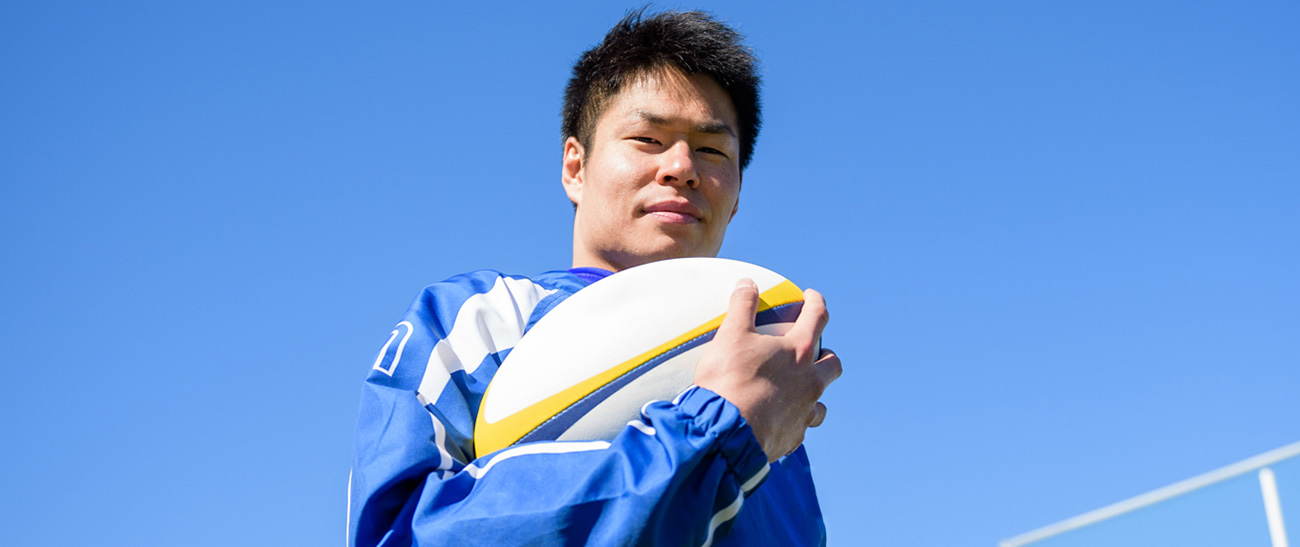 Kazushi HANO in 2020
You're aiming to be part of the Japanese team, of course?

Having the world's top players come together in Japan to compete will, I think, be an extremely precious opportunity. The last time the Olympics were held in Tokyo, in 1964, I wasn't even born yet. There's sure to be an amazing festival mood, and I feel truly proud to have the opportunity to participate as a rugby player. The Olympics will be an excellent chance to popularize rugby sevens, and so if it is possible for me to participate, I want to give my best performance.
NTT Communications
Kazushi HANO

Rugby

Represented Japan in 15-a-side rugby as an U20, Japan A, and Junior Japan team member; in rugby sevens, has been a Japanese national representative, Student Japan representative, Rugby All Japan team member, and U24 Japan representative