NTT established Council to Secure the Digital Economy (CSDE) to promote secure digital economy together with multi-national companies in IT and communication industries.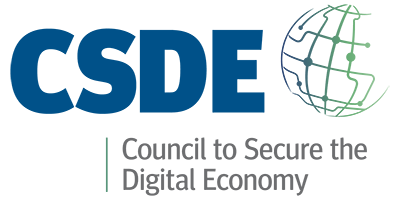 CSDE is established as a joint effort by trade associations in broadband and IT industries in the US*1. Founding members are Verizon, AT&T, CenturyLink, Telefonica and NTT from communication sector and IBM, Intel, Oracle, Akamai, Samsung, Ericsson and SAP from IT sector.
The exponential growth of internet-connected devices worldwide is transforming our global digital economy. By 2020, the digital economy could add $1.36 trillion to the GDP of the world's top ten economies. With over 8 billion Internet of Things (IoT) devices in the market, the value of digital data flows in the global market is estimated at about $8 trillion in a single year. This tremendous growth, however, is accompanied by significant and costly cybersecurity risks. To help mitigate these risks, CSDE will draw on its cross-sector technical and policy expertise to collaborate with policymakers across the globe to develop effective and practical solutions to our shared cybersecurity challenges.
*1: US Telecom and ITI (Information Technology Industry Council)