Prompt Restoration of Communications Services
Leveraging mobile equipment to restore services
Power supply vehicles
When communications building and wireless base station backup power sources (batteries, engines) have ceased functioning after prolonged grid power outages, we dispatch power supply vehicles capable of supplying up to 2,000 kVA (equivalent to the electricity consumption of several hundred households) to keep the facilities running.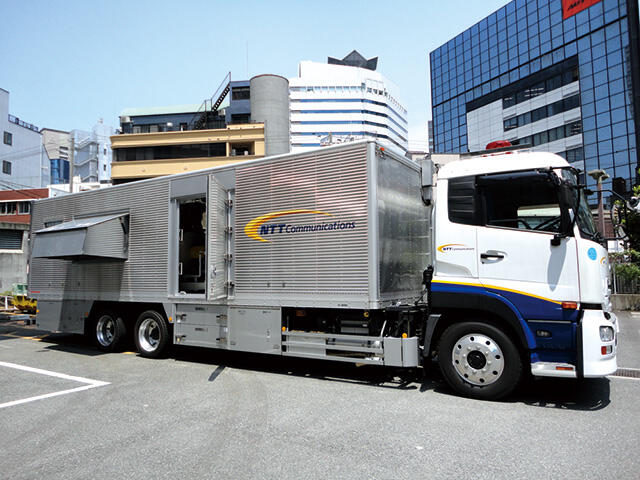 Portable satellite equipment
These units use satellite links to provide Internet access and connect emergency use public phones deployed at evacuation centers.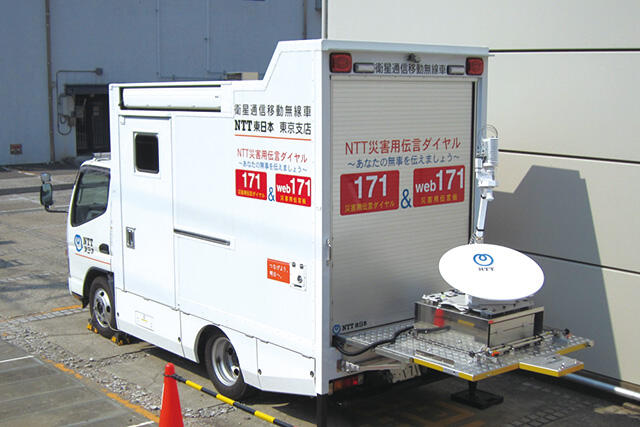 Portable digital wireless units
Wireless IP communications vehicles (nicknamed "WiFi Car") and communications rescue vehicles
We provide prioritized calling under Japanese law to assist in disaster response and recovery, and in the maintenance of public order.
Because prioritized calling transmissions are given precedence over ordinary calls, they are less likely to be affected by network congestion in the aftermath of the disaster.
Satellite entrance mobile base stations
Disaster Countermeasures