Main Sponsored for Niconico Chokaigi 2017
NTT supports Niconico Culture!
Watch the video of Pre-launch event and cho-kabuki 2017
Cho-Kabuki 2017 (supported by NTT)
The 1st launch event
The 2nd launch event
The 3rd launch event
Voice actress group elfin' report!!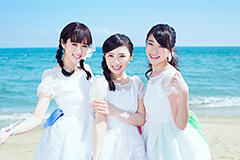 The launch event was reported for us by elfin'.
elfin' is a voice actress and artist group formed by three Grand Prix and Semi-Grand Prix winners from the All-Japan Pretty Voice Actress Contest.
NTT main sponsored for the Niconico Chokaigi 2017 festival, which was held on April 29 (Sat) and 30 (Sun), 2017.
NTT is showing its support for "Niconico Culture" as a whole--as well as for the role
that it plays in the evolution of song, dance, and a variety of other cultural forms--by merging the real world with the online world.
We supplyied the technology for "Cho-Kabuki," a fusion of Niconico Culture and kabuki
that had a big impact at Niconico Chokaigi 2016.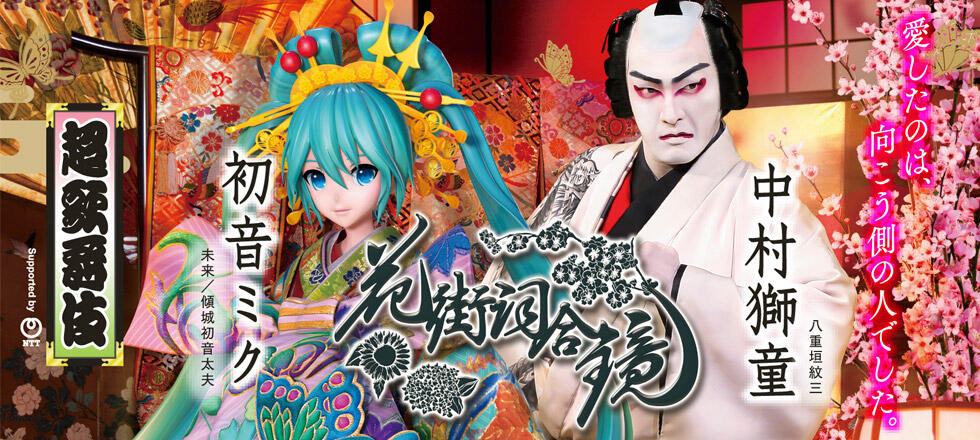 New Show for 2017:
Kuruwa Kotoba Awase Kagami

n all-new show made its debut at Niconico Chokaigi again this year with the performance of the play entitled
"Kuruwa Kotoba Awase Kagami."
Set in a pleasure quarters of old Japan, this year's play tells the tale of a romance between Nakamura Shido and the courtesan Hatsune Miku.