Pursuing low power consumption and low cost millimeter wave/Terahertz wave communication equipment.
NTT utilizes the Van Atta Array, which is the simplest retroreflective array (see Fig. 1), to demonstrate bidirectional communication for the first time in the world, in collaboration with Tokyo Institute of Technology (TokyoTech). Since radio communication over higher frequency bands such as millimeter and terahertz bands suffers from large propagation loss, we have to use array antennas to obtain the beamforming gain needed. Accurate directionality is needed to point the main beam toward the communication destination. Therefore, traditional communication equipment contains signal processing circuits and complex beam control/tracking mechanisms. Retroreflective arrays, however, offer the unique feature of reflecting the radio wave back to its source without control. Therefore, if the retroreflective array can be used for wireless communication, it has the potential to eliminate the beam selection function (or radio wave arrival direction estimation function) and antenna directivity control function needed in the conventional wireless base stations / terminals.
1.Background
Though Van Atta Array has been investigated for RFID and wireless power transmission applications, it has yet to be considered for radio communication. NTT has experimentally demonstrated bidirectional communication utilizing Van Atta Array in collaboration with TokyoTech.
2.Experiment detail
When we communicate utilizing a Van Atta Array, station B loads information onto the retroreflective wave, which has been already modulated at station A as depicted on Fig. 2. Uplink information is extracted by eliminating the information originally loaded at station A from the received signal. NTT and TokyoTech created a Van Atta Array by combining 3 by 4 monopole antennas as depicted on Fig. 3, and experimentally confirmed the extraction of the original uplink information from the received signals at station A.
3.Future plan
Millimeter wave or Tera-hertz wave wireless equipment are expected to be simplified and their power consumption reduced, as this research results enables the elimination of signal processing and control mechanisms for antenna gain directivity. NTT will continue to investigate this technology in order to put the result into widespread practical use for wireless applications.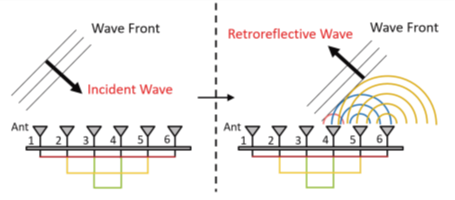 Fig. 1. Illustration of how Van Atta Array operation.

Fig. 2. Illustration of wireless communication system using Van Atta Array.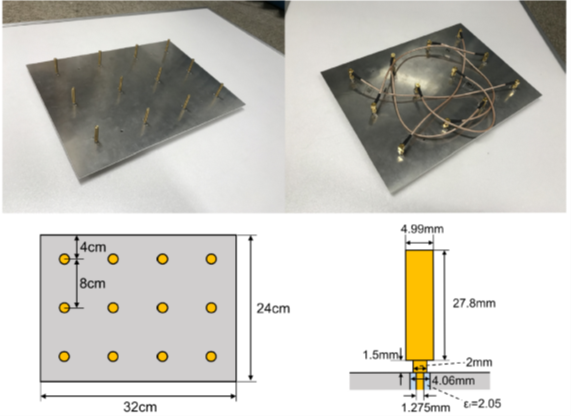 Fig. 3. Van Atta Array consisting of 12 monopole antennas.