Tokyo, Japan, April 6, 2023 - Nippon Telegraph and Telephone Corporation (NTT), NTT Anode Energy Corporation (NTT Anode Energy), NEC Corporation (NEC) and NEC Platforms Co., Ltd. (NEC Platforms) concluded a basic agreement for reducing the environmental impact of business activities and have begun collaborating on the promotion of a decarbonized society.
The outline of the agreement is as follows. Implementation methods and other details will be discussed and promoted following consultation between the companies.
NTT Anode Energy will provide 100% renewable energy to the NEC Platforms Fukushima Plant, which manufactures 5G base station equipment, with the aim of starting from June 2024. Part of the renewable energy will include power generated in an offsite PPA (*1) as well as green energy sent directly from a power plant (*2).
The NEC Platforms Fukushima Plant will be using renewable energy supplied by NTT Anode Energy to manufacture networking equipment, such as IOWN (*3) products that incorporate cutting-edge energy-saving technologies.
NTT and NEC will jointly promote initiatives in support of a decarbonized society, including the supply chain.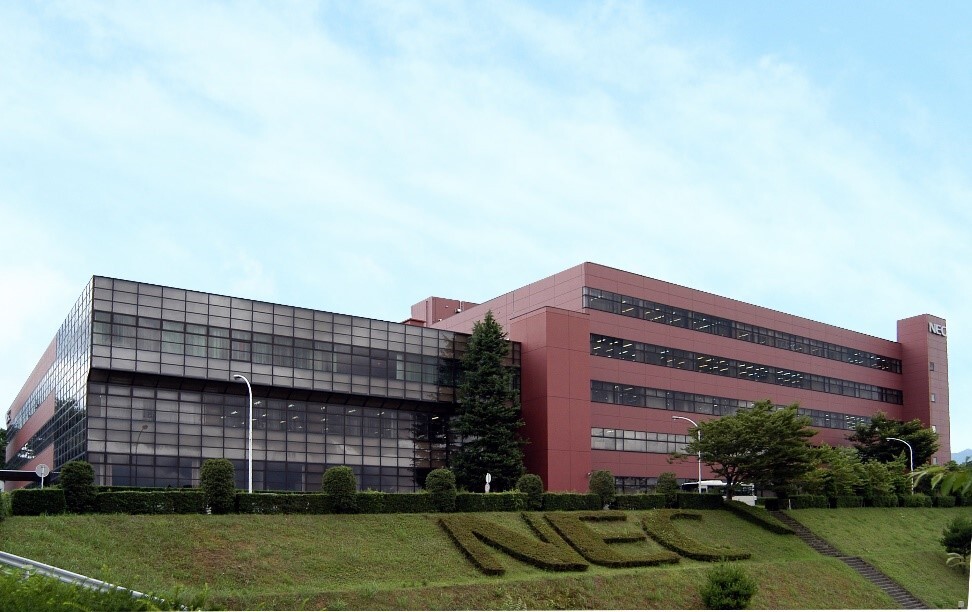 NEC Platforms Co., Ltd. Fukushima Plant
In recent years, there have been increasing demands on companies throughout the world to decarbonize and make use of renewable energy. Accordingly, NTT has adopted a new environment and energy vision, "NTT Green Innovation toward 2040" (*4) and NEC has established its "Guide to Climate Change Countermeasures for 2050" (*5) as part of their overall efforts to support a sustainable society.
In addition to reducing NEC's Scope 2 greenhouse gas (GHG) emissions (*6), by providing the NTT Group with products manufactured using green power, a reduction in the NTT Group's Scope 3 emissions (*6) will be achieved, thereby promoting the environmental management of both organizations.
In addition to reducing its own environmental impact, NTT will promote initiatives that contribute to reducing the environmental impact of society and support a sustainable society. NTT is aiming to expand the reach of its power-saving IOWN infrastructure within the telecommunications and computing fields, as well as a variety of industrial sectors, which is expected to contribute to a 4% reduction in GHG emissions in Japan (a 2% reduction worldwide) by fiscal 2040. Regarding the procurement of equipment that comprises telecommunications services, including IOWN, NTT strives to improve energy efficiency, reduce both energy consumption and GHG emissions, and requests that its suppliers use renewable energy as much as possible (*7).
For its part, NEC will continue to actively promote the introduction of renewable energy at its various plants. This is in addition to promoting the social implementation of IOWN technologies, such as the development of networking products (*8), which are the foundation of the IOWN initiative, and contributing to the achievement of a decarbonized society.
Going forward, NTT and NEC will work together to develop and introduce renewable energy, such as green power and IOWN energy-saving technologies, and in this way, contribute to achieving the 2050 Carbon Neutral Declaration of the Japanese Government.
※IOWN® is a trademark or registered trademark of NIPPON TELEGRAPH AND TELEPHONE CORPORATION
(*1)Offsite PPA (Power Purchase Agreement): An agreement in which power is transmitted from a remote power generation facility to a consumer (in this case, the NEC Platforms Fukushima Plant) via the transmission and distribution network of a general transmission and distribution operator.
(*2)This includes green energy such as solar, wind, and biomass which are considered to have been transmitted directly from power generation facilities at remote locations.
(*3)IOWN (Innovative Optical & Wireless Network): An advanced communications infrastructure incorporating cutting-edge photonics, computing and other technologies to achieve a smarter world promoted by the IOWN Global Forum
(https://iowngf.org/
).
(*4)NTT Green Innovation toward 2040:
https://group.ntt/en/newsrelease/2021/09/28/210928a.html
(*5)Guide to Climate Change Countermeasures for 2050:
https://www.nec.com/en/global/csr/eco/target.html#anc-03
(*6)Scope 1: Direct emissions of GHGs by businesses themselves (fuel combustion industrial processes)
Scope 2: Indirect emissions from the use of electricity, heat or steam supplied by other companies
Scope 3: Indirect emissions other than Scope 1 and Scope 2 (emissions by other companies related to business activities)
(*7)NTT Group Guidelines for Sustainability in Supply Chain:
https://group.ntt/en/procurement/supplier/pdf/NTT_Group_Guidelines_for_Sustainability_in_Supply_Chain.pdf
(*8)NEC open optical transport products (SpectralWave/WX series):
https://www.nec.com/en/global/solutions/open-opt/
About NEC Corporation
NEC Corporation has established itself as a leader in the integration of IT and network technologies while promoting the brand statement of "Orchestrating a brighter world." NEC enables businesses and communities to adapt to rapid changes taking place in both society and the market as it provides for the social values of safety, security, fairness and efficiency to promote a more sustainable world where everyone has the chance to reach their full potential. For more information, visit NEC at http://www.nec.com
.

LinkedIn: https://www.linkedin.com/company/nec/

YouTube: https://www.youtube.com/user/NECglobalOfficial

Facebook: https://www.facebook.com/nec.global/

Twitter: https://twitter.com/NEC_corp
NEC is a registered trademark of NEC Corporation. All Rights Reserved. Other product or service marks mentioned herein are the trademarks of their respective owners. ©2023 NEC Corporation.