BC Platforms AG (Switzerland; CEO: Tero Silvola), Bio-Xcelerator K.K. (Shibuyak-ku, Tokyo; President & CEO: Satoshi Takagi), Nippon Telegraph and Telephone Corporation (NTT, Chiyoda-ku, Tokyo; President & CEO: Akira Shimada), NTT Life Science (Chiyoda-ku, Tokyo; President & CEO: Koji Korekawa), and Prime Research Institute for Medical RWD (PRiME-R, Chiyoda-ku, Tokyo; President: Koji Korekawa) entered into a collaboration as of today and began discussions to provide the Japan Precision Medicine Platform (JPP) in the spring of next year. We have also issued a call for medical institutions and research institutes that find themselves in agreement with the aims of this initiative to enter into the collaboration with us.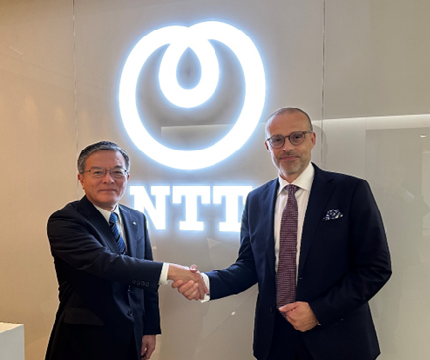 NTT President Shimada (left) and BC Platforms AG CEO Tero Silvola
By bringing together the strengths of the NTT Group and their partners in this project, it will become possible to extract real world data*1 with the required format and content from electronic medical records and genetic test data, enabling medical and pharmaceutical researchers to access data safely.
 We believe that utilizing real-world data for drug research and development, treatment and diagnostic support, etc., will contribute to the advancement of next-generation medicine and the realization of optimal precision medical services tailored to each individual patient.
1. Background
Japan's medical expenses have been increasing year by year. In FY 2020, they amounted to 42.7193 trillion yen, accounting for 32.3% of total social security benefit costs*2. The NTT Group and their partners have entered into this agreement with the aim of addressing these issues by enhancing the quality and efficiency of medical care through the use of data, and thereby realizing significant structural reforms and innovation in the medical care sector.
2. The strengths and roles of each company
● BC Platforms AG
Data utilization services with proven global track record.
Track record includes adoption by two major institutions (Riken and National Center for Global Health and Medicine (NCGM)).
● Bio-Xcelerator
Track record includes the introduction of and implementation of operational support for BC Platform AG's services in Japan.
● NTT
Development of an ecosystem with partners to accelerate practical applications.
● NTT Life Science
Track record: More than health checkup institutions nationwide have introduced the the Genovison® service
Holds genetic testing information and time-series health checkup information on approximately 70,000 members.
● PRiME-R
Track record: More than 40 institutions nationwide, including university hospitals, have introduced Cyber Oncology®.
3. Details of the Initiative
(1) Step 1: About our domestic activity: JPP
The NTT Group will utilize BC Platforms AG's system and know-how to maintain medical data from Japanese medical institutions. The aim is to create a mechanism that will enable Japanese researchers to efficiently conduct research for next-generation medicine in Japan.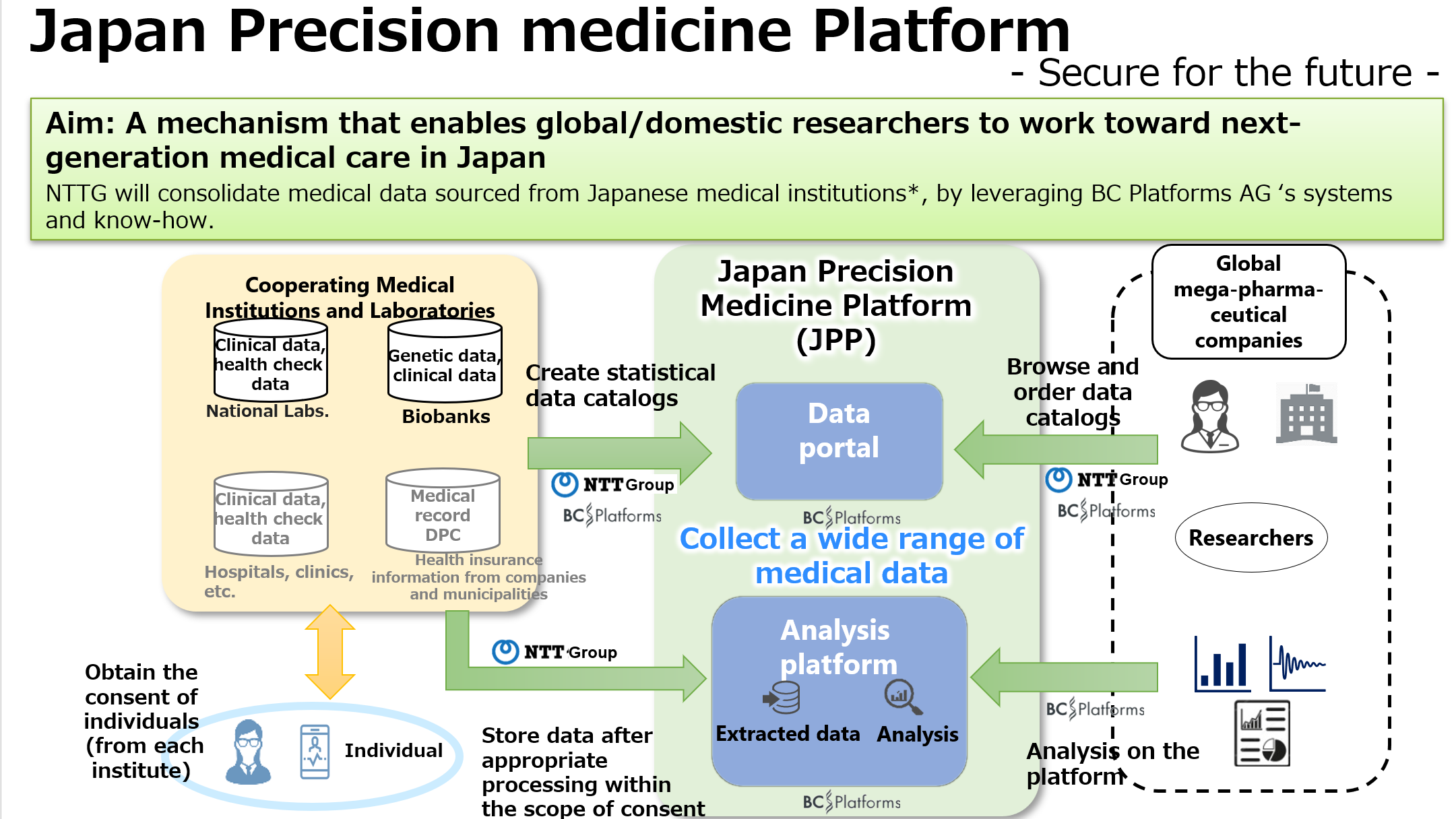 Figure 1: Overall picture of the initiative
(2) Step 2: About global deployment
"Global Medical Data Highway"
By utilizing the NTT Group's worldwide data centers and other infrastructure, we will aim to establish a "Global Medical Data Highway" - a secure sharing platform for medical data that will enable the secure use of data in accordance with global standards.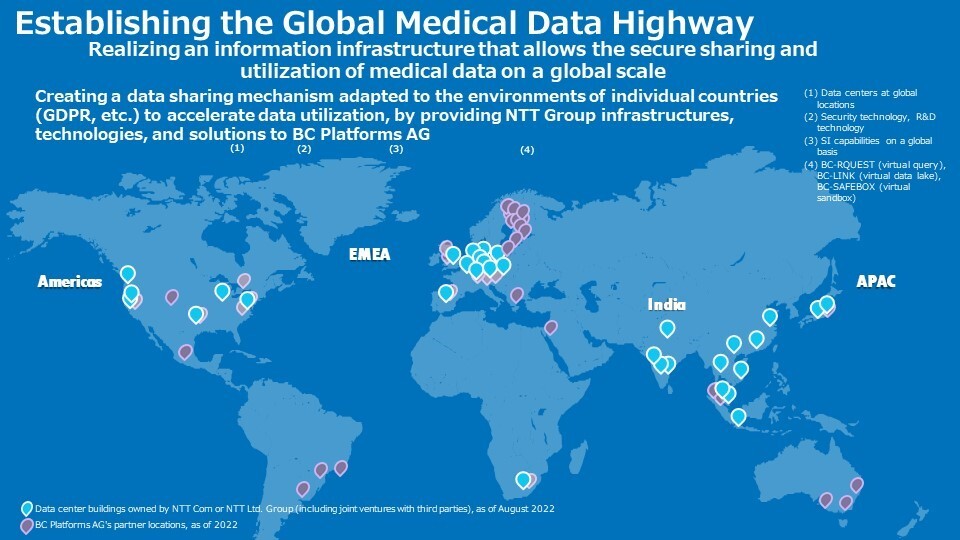 Figure 2: Establishment of the "Global Medical Data Highway"
After the implementation of the JPP for the domestic market, we will launch our global initiative. The highway can be constructed by linking the NTT Group's worldwide infrastructure, such as networks and data centers, and technologies, as well as the JPP implemented in Step 1, with BC Platforms AG's existing worldwide locations and platforms.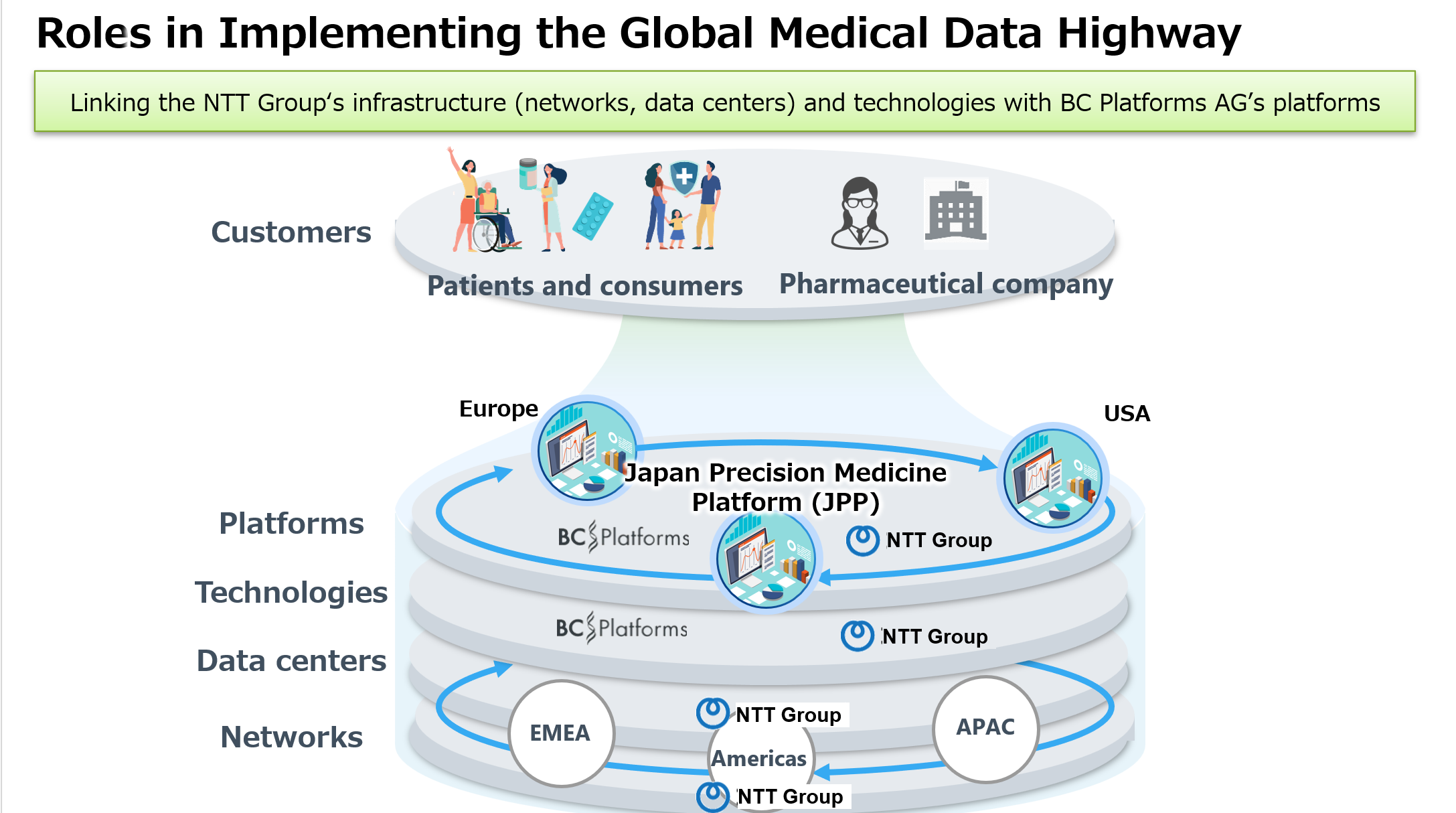 Figure 3: Roles in Implementing the Global Medical Data Highway
The Global Medical Data Highway will enable Japanese researchers to easily access and utilize data from around the world, contributing to the development of new treatments and drugs and the provision of personalized precision medicine services, and thereby promoting medical progress and improving the quality of life and wellbeing of patients around the world.
Contacts for inquiries regarding this matter
Nippon Telegraph and Telephone Corporation
Healthcare & Medical Strategic Planning Office
Contact: Matsuzaki, Inaya, Yoshida
Email: med-ml@ntt.com

PRiME-R
PRiME Promotion Department
Contact: Bansho, Umehara
Tel: +81 75-752-0330
Email: pp-pr-ml@prime-r.inc

NTT Life Science
Life Innovation Department
Contact: Tabada, Mogaki
Email: nttlsc-li-ml@ntt.com

BC Platforms AG
Tero Silvola
Tel: + 358 40 590 5733
Email: tero.silvola[at]bcplatforms.com

Bio-Xcelerator
Contact: Takagi
Email: takagi[at]bio-xcelerator.com
*1Real World Data (RWD)
A generic term for medical data obtained in daily real-world clinical practice. This includes data obtained from electronic medical records, the Diagnosis Procedure Combination (DPC) patient classification and payment system, health checkup data, patient registry data, and data from wearable devices.
*2Overview of National Medical Care Expenditures in FY2020, Ministry of Health, Labour and Welfare, November 30, 2022.
https://www.mhlw.go.jp/toukei/saikin/hw/k-iryohi/20/index.html

"1. Status of National Medical Care Expenditures."
References
About BC Platforms AG
BC Platforms AG is a provider of data and technology platforms for personalized medicine and drug development. Headquartered in Zurich (Switzerland), development center in Espoo (Finland) and operations in Boston (USA) and Singapore company provides genomic and medical data platforms in Europe and North America. The company was founded in 1997 as a spin-out venture from the MIT Whitehead Institute for Biomedical Research.
 It has been in operation for over 25 years in collaboration with leading researchers, developers, manufacturers, and vendors.
 Today BC Platforms is a global leader in building data networks for the Life Science industry and provides technology platforms for personalized medicine, accelerating the translation of innovations into clinical practice. BCRQUEST.com allows access to high-quality real-world data. This rapidly growing network has a footprint across many sites, including networks of major hospitals, covering 25 countries on five continents, providing standard of care data for over 70 million patients. BC Platforms technology seamlessly facilitates access to highly enriched data for pharmaceutical research and development. In Japan BC Platforms introduced its services at Riken in 2020 and Japan's National Center for Global Health and Medicine (NCGM) in 2023.
Company Name: BC Platforms AG
Location: Zurich
Established in 1997
Representative CEO: Tero Silvola
https://www.bcplatforms.com/

https://www.linkedin.com/company/bc-platforms/
*About Bio-Xcelerator
Partner in Japan of BC Platforms AG (since January 2020)
Company Name: Bio-Xcelerator
Location: Yoyogi, Shibuya-ku, Tokyo
Established in August 2001
President and CEO: Satoshi Takagi
http://www.bio-xcelerator.com