"5G" next-generation communications collaboration creating a new future
Fifth Generation Mobile Communications ("5G") is transforming how people watch sports and live their daily lives. In this age, it is becoming possible to connect various devices to the Internet, not just smartphones and mobile telephones. Right now, all eyes are on R&D advancements in 5G technology, for which commercial services are scheduled to commence in 2020, leading the world.
DOCOMO is producing results one after another that prove the near-future possibilities realized by 5G communications technology, including the world's first "wireless data transmission between a base station and mobile station in a highly mobile environment exceeding 300 km/hr" in April 2018 and successful "wireless live relay of 4K high-frame-rate video."
Remote operating system using a "humanoid robot" incorporating 5G technology (*Japanese Version Only)
Furthermore, with the aim of achieving practical application of 5G technology from 2020, the "DOCOMO 5G Open Partner Program" has been launched with the goal of developing services for realizing new lifestyles based on 5G. With the participation of many enterprises across business types and conditions, collaboration to expand new initiatives is proceeding at a rapid pace.
Evolution of mobile communications transforms lifestyles
The 1G (mobile communications transmitting audio as-is as analog data) was born in 1979. Issues were raised regarding the 1G's susceptibility to noise and eavesdropping, and a digital system was introduced for the 2G. For the first time, not only audio but also e-mail and Internet services were provided. The 3G made exchanging e-mails and photographs as well as using the Internet via mobile telephone into ordinary everyday activities.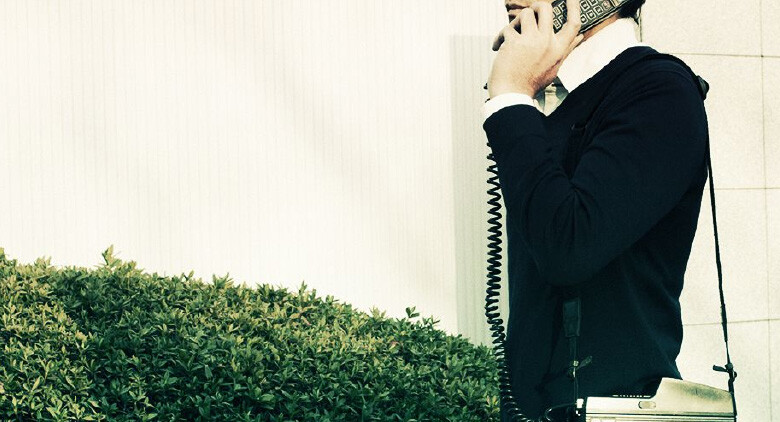 Since the advent of the current 4G/LTE, use of smartphones has spread rapidly, and it is now possible to perform a diversity of activities--ranging from streaming movies and music to shopping and making payments--with just your smartphone in-hand.
Today, these services are a matter of course, but just a short time ago, they were the stuff of dreams.
What, then, will happen with the advent of the 5G?
What kind of exciting future awaits?
The society to be realized by 5G in 2020 and beyond
What new advances will the "high speed", "large-capacity", "low latency", "multiple-terminal simultaneous connecting" 5G show us? Utilizing VR (Virtual Reality), AI (Aritificial Intelligence), and the IoT (Internet of Things), DOCOMO's challenge has begun in a diversity of fields, such as creating new lifestyles, safe and secure community development, and sports-watching experiences providing an amazing sense of "being there".
Synchronized robots and humans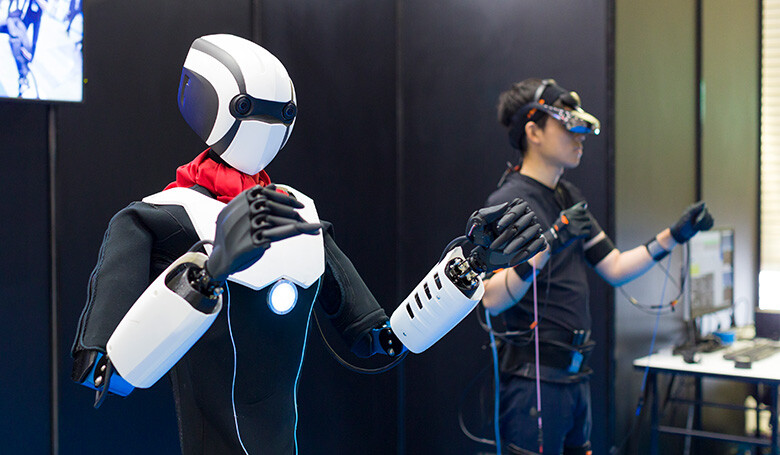 Image transmission utilizing 5G's "low latency" characteristic enables robot manipulation with the sensation of moving your own body. It is anticipated that use of robots remotely controlled from a safe location at dangerous sites, such as disaster zones, will spread widely in the future.
Remote Musical Jam Sessions Realized by 5G Technology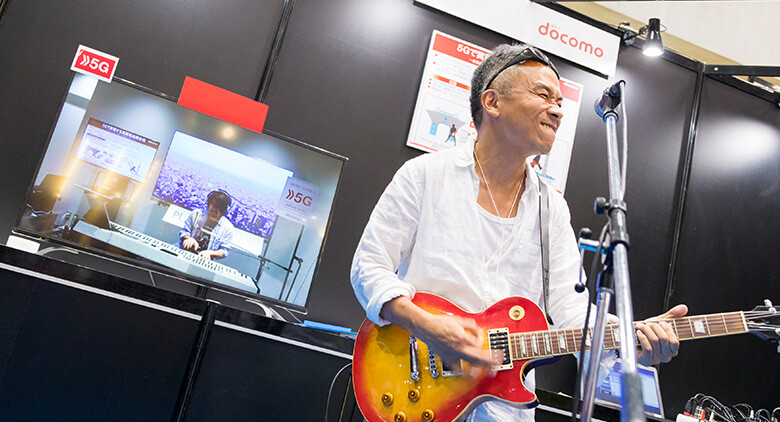 What if you could jam with friends or professional musicians who are far away? Low-latency 5G makes it possible for people in different places to play musical sessions together in real time. The day is not far off when you will be abled to connect with musicians and singers through low-latency/high-presence sound and images. New entertainment possibilities are expanding thanks to 5G technology.
High-presence remote performance realized through 5G technology (*Japanese Version Only)
In addition, by connecting technologies (IoT, IoA, robots, AI, etc.) previously unconnected by 5G through 5G, we are endeavoring to create unprecedented services, applications, and content--elimination of traffic congestion; remote control of heavy machinery; enhancement of security monitoring systems; nursing care monitoring systems, and remote medicine; and creation of realistic music and sports-watching experiences, etc. The world that you once saw in a movie will soon be materializing before your eyes.
5G technology cutting a path to our future
There are two years remaining until the Tokyo in 2020.With Japan being the one of the first countries to realize 5G technology, sports-watching experiences that we cannot even image now may be realized, including completely new live-viewing that fuses AR and VR, and live coverage using 8K, which provides high resolution 16 times that of the full-high vision currently in use.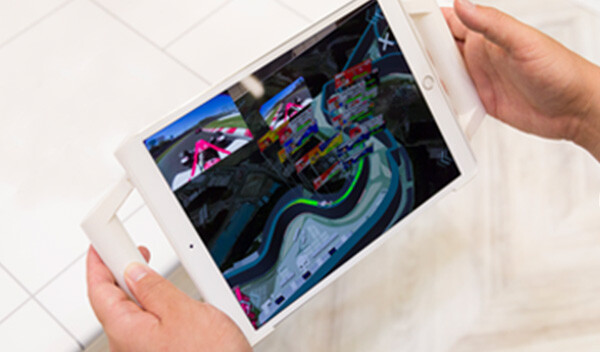 For motor sports--where victory is measured in minutes/seconds--
you can enjoy brand-new sports-watching experiences in the age of 5G technology,
such as video experiential content using AR and 5G technology displays race information as AR in real time,
providing such functions as switching angles to view the race from whatever perspective you want.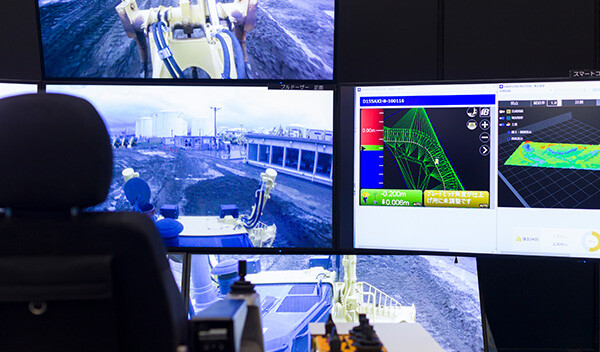 Remote operation of construction machines alleviates the necessity for operators to be on site,
and is expected to improve construction efficiency with reduced cost for labour and operation.
New hands-on content "Diorama Stadium" incorporating 5G technology (*Japanese Version Only)
Remote operating system for construction machinery using 5G technology (*Japanese Version Only)
What kinds of innovation will 5G technology generate? It may be possible for us to have thrilling experiences that no one has ever even thought of before.
The future created by 5G will soon be arriving in 2020!