With ICT, we aim to solve a wide range of issues faced by Japan's agricultural industry, such as its rapidly shrinking workforce, the aging of agricultural workers, and an increase in neglected farmland. We will bring unprecedented new values through the power of digital transformation.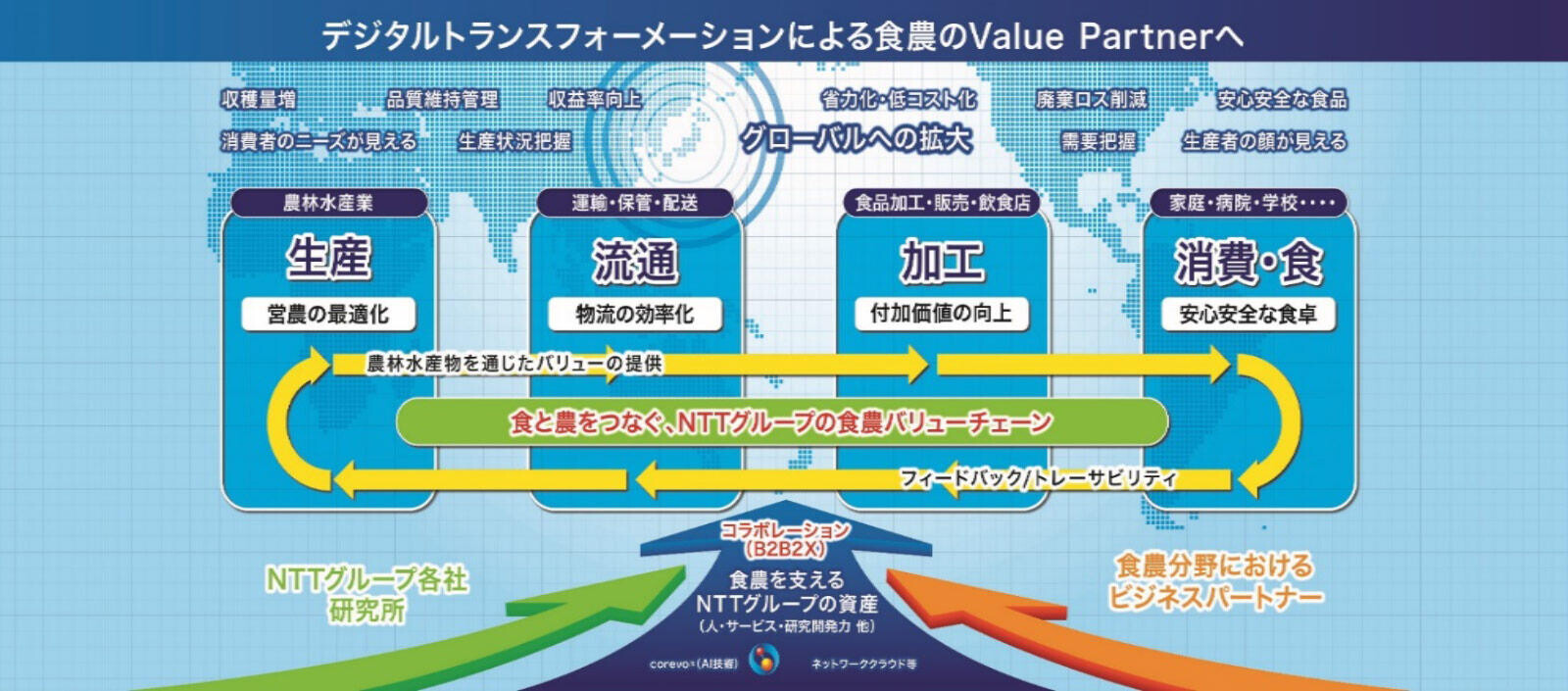 NBy bringing together the services at NTT group companies and the technologies at our research institutes while closely cooperating with our business partners, we will build a new NTT Group food and agriculture value chain that connects production and consumption. We will also actively tackle global issues such as food shortages through cross-border initiatives.
Inter-group cooperation
NTT Group and its research institutes work in data-driven agriculture, utilizing sensing technologies and data on vegetable fields to improve production efficiency. Aside from agriculture, we also work in livestock and fishery, dealing in map and weather data that can be shared across these different industries.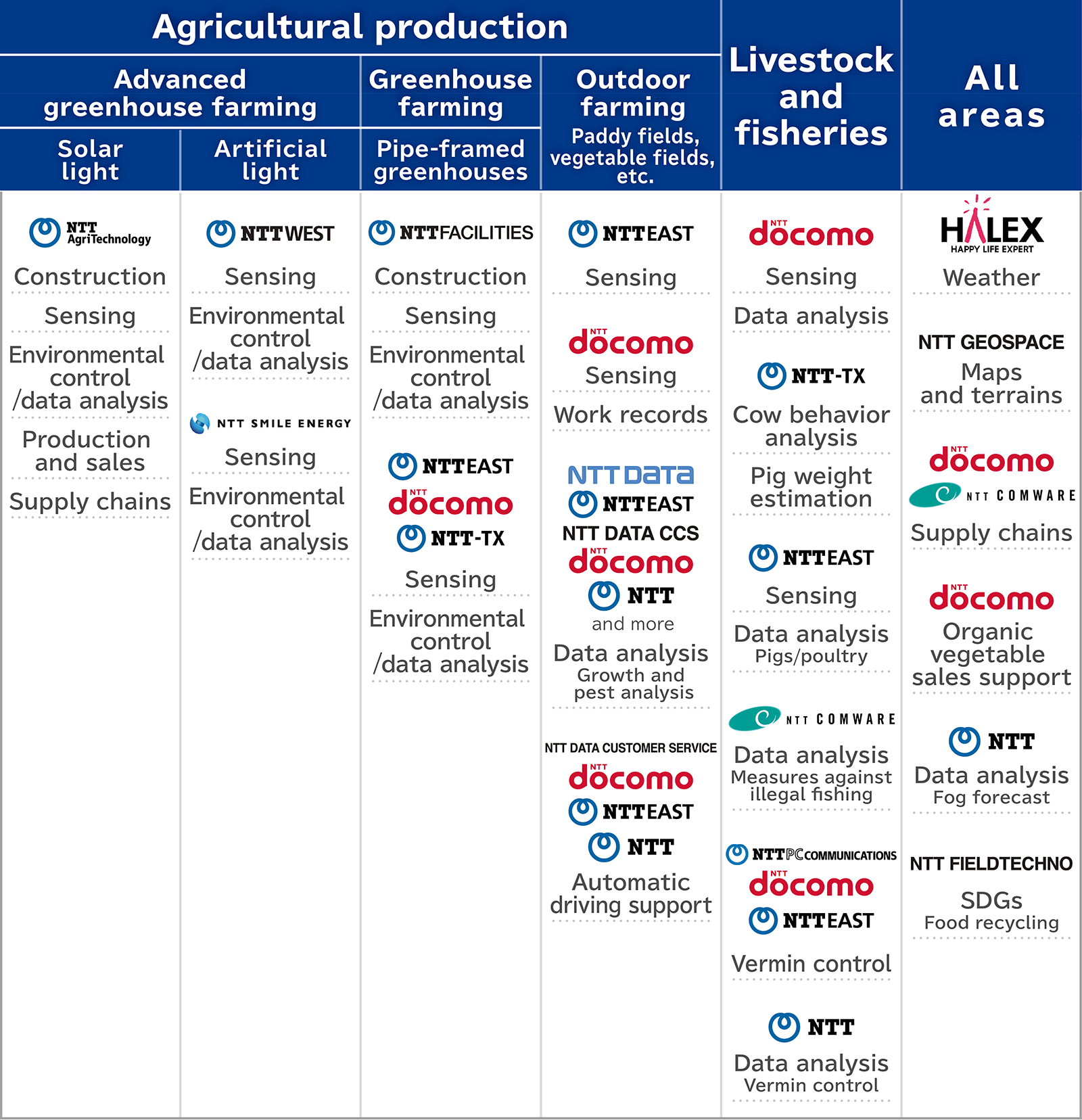 Our partners
Combining our partners' knowledge in agriculture-related manufacturing, distribution and retail with NTT Group's ICT, we will strive to solve agricultural issues and create new value.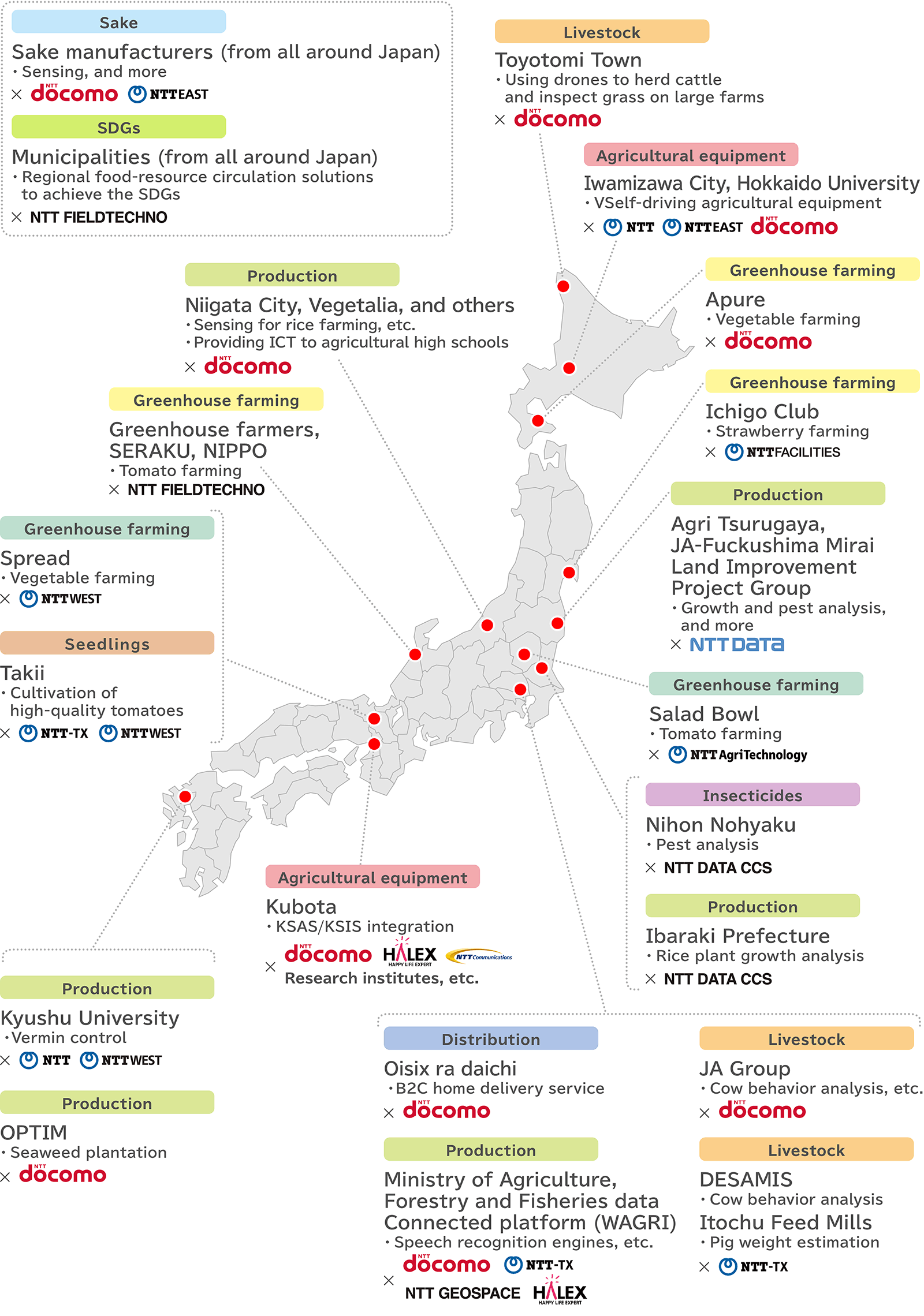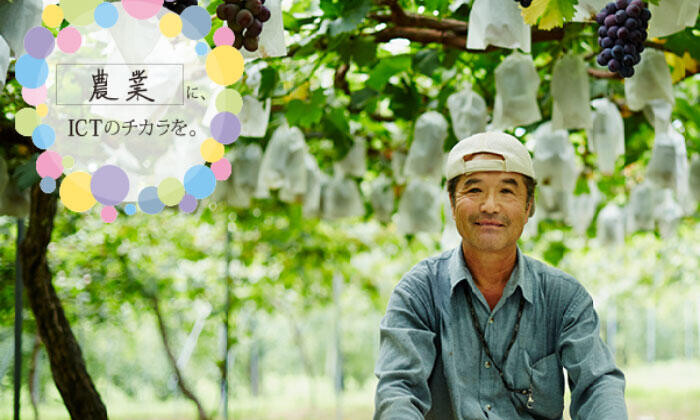 The changes in the global economy and the ways we produce and consume food pose pressing issues. As agricultural producers get older, Japan needs to continue providing high-quality, safe agricultural products while bolstering the foundations of this industry and also paying attention to the environment.
NTT East began dealing with JA Group through providing telecommunication services, and this relationship has lasted for over 20 years. We will support ICT transformation with our community-based structure, working to support the JA Group and other corporations in the industry as we develop information infrastructures in agricultural areas and ensure more efficient production management with smart agriculture.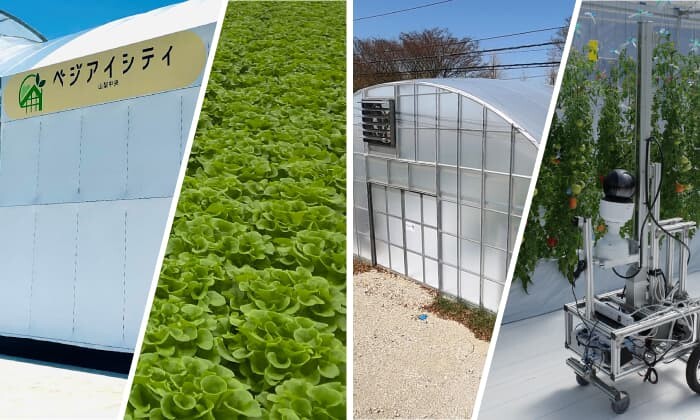 NTT AgriTechnology delivers comprehensive next-generation greenhouse farming solutions to producers by organizing its own next-generation greenhouse farming sites. These sites accumulate know-how for the next-generation greenhouse farming by implementing advanced IoT/AI-based environmental control features and by forecasting yield with environmental/growth-data analysis.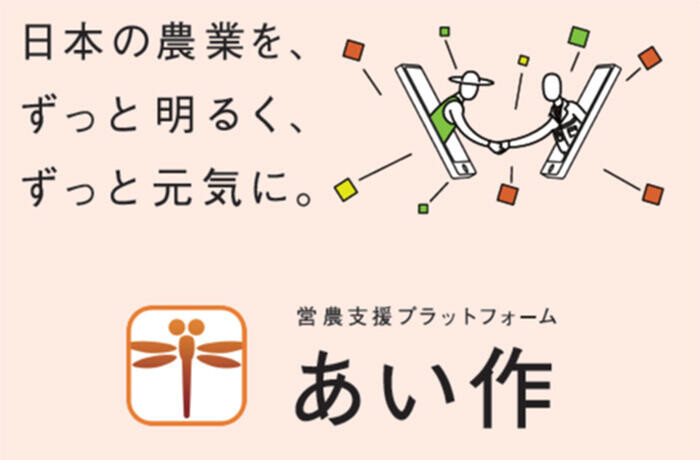 NTT Data will digitize information on agricultural production sites, aiming to realize a new form of business that connects food and agriculture data.
NTT Data aims to help revitalize Japanese agriculture by creating new businesses that revolve around food and agriculture, by promoting the use of the agriculture-support platform Aisaku® and through cooperative efforts with the NTT Group and the NTT Data Group.
NTT Data Group companies engaging in food and agricultural business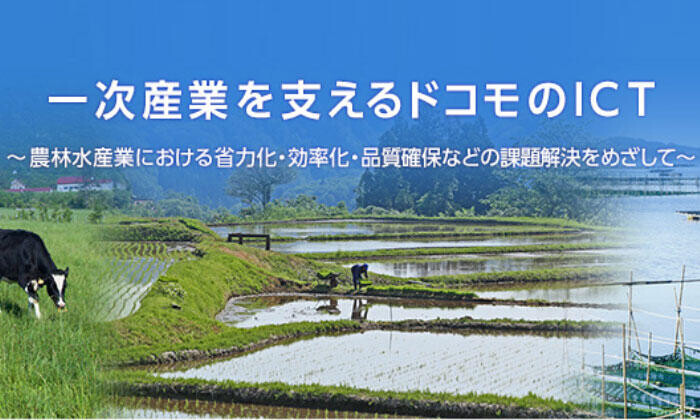 DOCOMO supports initiatives to improve production-site efficiency and solve on-site issues by visualizing data and offering remote monitoring. These initiatives are carried out DOCOMO supports initiatives to improve production-site efficiency and solve on-site issues by visualizing data and offering remote monitoring. These initiatives are carried out by connecting familiar ICT equipment such as smartphones and tablets together with sensors and devices in a network through IoT technologies.
We will also propose and offer more value-added services in collaboration with our partners in order to contribute toward the primary industry sector. We currently offer support to livestock, farming and fishery businesses, but going forward we will also work in food and agriculture by developing new distribution mechanisms for agricultural products.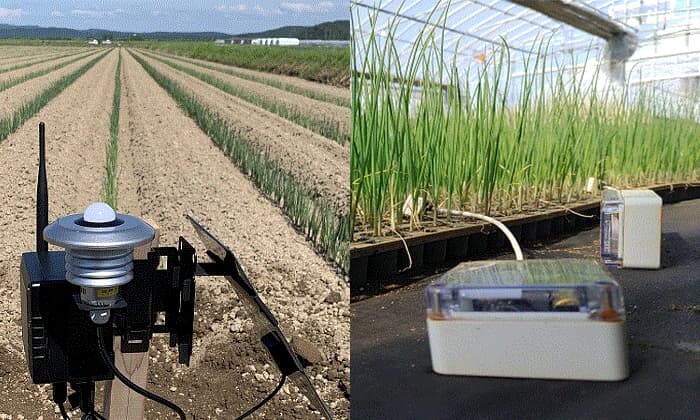 In agricultural industry which is supporting our lives, the lack of successors and the resulting decrease in the number of farmer families is one of the major issues. Under such situation, the environment surrounding agriculture is at a turning point, such as the emergence of next-generation farming methods that overturn the conventional common sense and the spread of new sales channels such as represented by EC sites.
DoCoMo has developed agricultural ICT that is compatible with the next generation of farming methods, and has also made it possible to secure agriculture for the next generation by digitizing the cultivation know-how of skilled farmers and protecting the data with strong security for conventional farming methods. We are working on establishing an environment that can be inherited. By adapting the ICT that supports smart agriculture to the next-generation food and agricultural environment, we aim to realize a society that can continuously provide safe and secure food.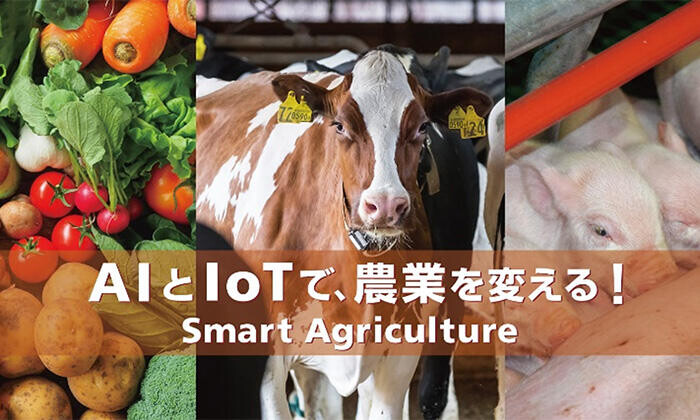 Under the motto "Changing agriculture with AI and IoT!", we strive to realize a new form of smart agriculture with AI technologies including big data and image analysis, as well as IoT technologies such as sensors.
We work with DESAMIS to offer U-motion®, a service that supports on-site livestock and dairy operations with tens of thousands of dairy cows and beef cattle in Japan. U-motion® monitors the cows' behavior and health conditions with just one tag attached to their neck. Also, together with Itochu Feed Mills, we have developed "Digital Mekan®"-a world's first system that estimates pigs' weight based on images taken with a compact, designated device. Digital Mekan® is currently on sale via Itochu Feed Mill channels. In terms of vegetables, we have partnered with Takii to offer pilot experiments for testing new farming support systems.

We are developing an integrated environmental control system at a solar-powered vegetable plant to improve management at agricultural corporations. Aiming for high yield and high added-value creation, we support the sales and production of summer strawberries along with other unique varieties. We will also help organizations realize applications in renewable energy for further cost reductions.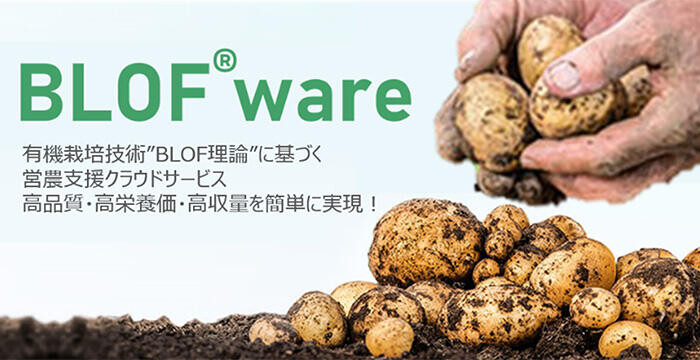 BLOF theory represents technology for revolutionary organic cultivation, working to develop soil quality with a scientific approach, and achieving high quality, nutritional value and yield, thereby bringing a significant boost to productivity.
NTT COMWARE works in collaboration with Japan Bio Farm to offer BLOF®ware.Doctor, a cloud-based farming support service that lets people easily put BLOF theory into practice.
By allowing anyone to easily produce agricultural crops with high quality and yield, this service achieves greater and more stable revenue for agricultural producers.