Last Year's Event
Niconico Chokaigi 2016: Cho-Kabuki (supported by NTT)
Cho-Kabuki offers an innovative and exciting new theatrical experience combining traditional Japanese kabuki with Kirari!, one of NTT's cutting-edge ICT technologies.
Make sure that you check out the videos, which include a look behind the scenes!
Making Cho-Kabuki a Reality What is Kirari, NTT's ultra-realistic telepresence technology?
"Cho Kabuki" starring Nakamura Shido and Hatsune Miku are winning various awards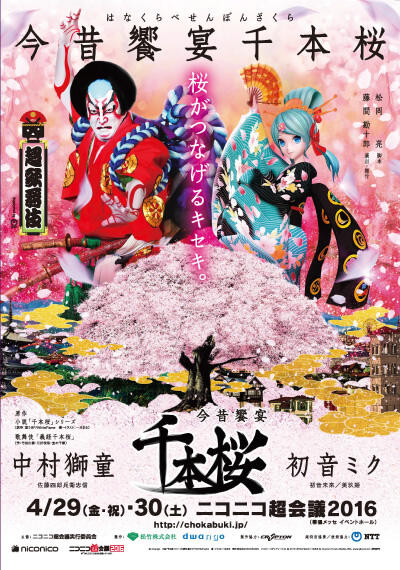 Awards history
Winning the Grand Prize at the 22nd AMD Award '16
As well as continuing its research and development aimed at fusing next-generation kabuki with ICT, NTT will make full use of the expertise that it has gained in the entertainment field throughout this project to help us create omotenashi experiences that are both innovative and moving for the 2020 Olympics.