Open House 2023" was held offline for the first time in four years. The event was a one-stop-shop for the latest research by NTT Communication Science Laboratories ("CS Labs")
How will our lives be changed by CS Labs' research? This article provides a digest of the talks held at the event.
< Go to Part 2 of 2 / Part 1 of 2 >
1)Invited Talk: Spoken Language Acquisition through Electrical Stimulation of the Inner Ear (Cochlear Implant)
Speaker: Akira Takagi, Director of Hearing and Speech-Language Center, Shizuoka General Hospital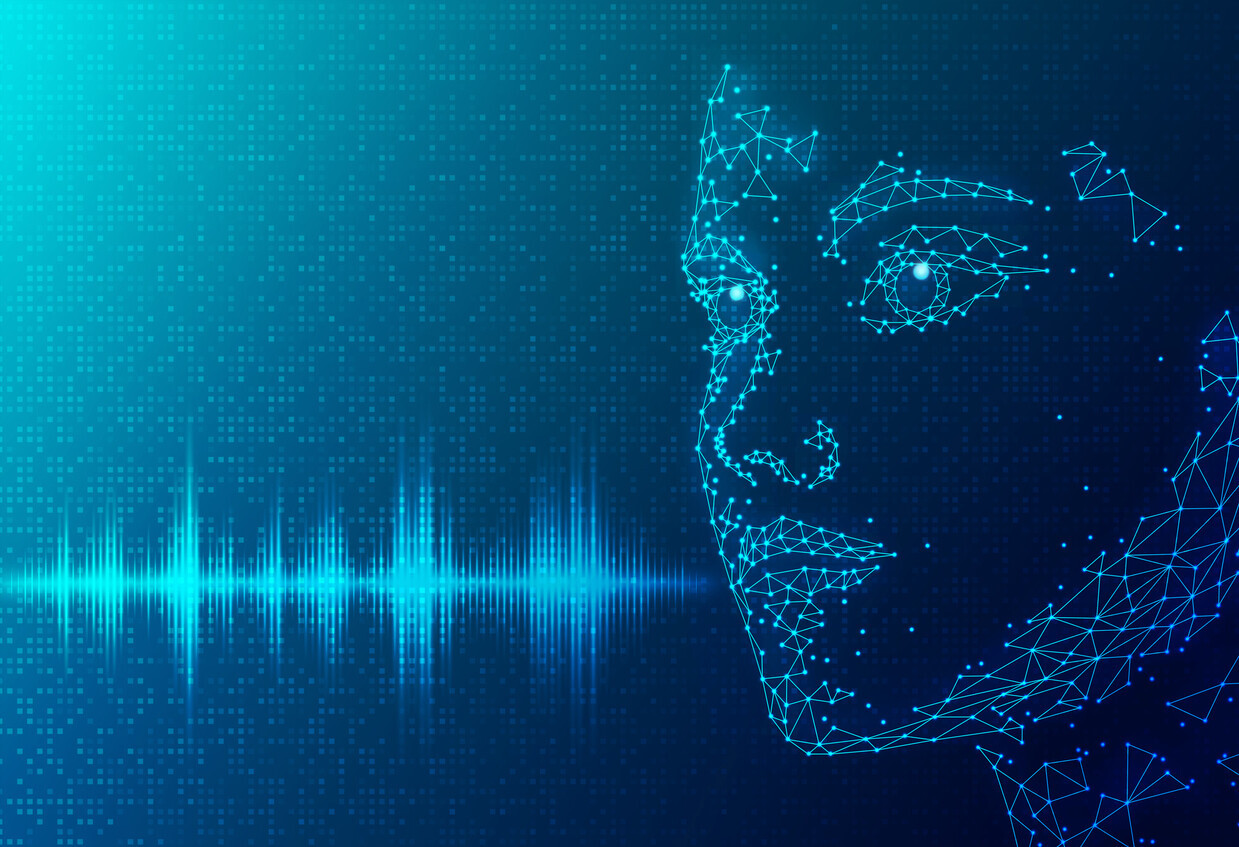 Even with the proliferation of the Internet and social networking services, coupled with the spread of communication tools, spoken language is still thought to be the most efficient means of communication. The key to acquiring spoken language is hearing. But what if a child is born without hearing?
In Japan, if a newborn baby is diagnosed with hearing loss during a newborn scaling test conducted within the first week of life or at a university hospital, the baby will be fitted with a hearing aid, and if the hearing aid is not sufficient, a cochlear implant is available.
A cochlear implant converts sound into electrical signals and stimulates the auditory nerve. Unlike hearing aids, which assist hearing, cochlear implants are artificial organs that are used by more than 10,000 people in Japan. They require no maintenance and have the advantage of not needing to be replaced after surgery.
In his lecture, Akira Takagi, Director of Hearing Speech-Language Center at Shizuoka General Hospital, said, "Even if a child has a congenital hearing loss, he or she can acquire the same spoken language as a person with normal hearing if auditory stimulation is provided through a cochlear implant by about age one. However, while cochlear implant surgery is available in the U.S. as early as six months after birth, only 2.1% of children in Japan undergo surgery before the age of one. There is a lack of awareness of cochlear implants themselves, and several issues remain to be addressed in order for them to become more widely used.
"In addition, there are still many aspects of the cochlear implant and brain mechanisms that remain to be clarified. Specifically, it is said that there are approximately 3,500 cells that transmit sound to the brain, while the cochlear implant has only 22 electrodes. Even with this small amount of information, the brain is able to form circuits that extract accurate speech sounds. We don't know why the circuit can be formed with so little information. If we can understand this mechanism, we should be able to find a better way to improve auditory speech." Director Takagi also spoke of his high expectations for future research.
2)Research Talk: Machine Learning that Reproduces Physical Phenomena from Data
Speaker: Yusuke Tanaka, Learning and intelligent Systems Research Group, Innovative Communication Laboratory
Machine learning technology has made remarkable progress in recent years, and CS Lab continues to conduct research on predicting physical phenomena using machine learning. In our latest research, we have devised a machine learning technique that can simulate physical phenomena with high precision, based on observed data of physical phenomena.
What is the significance of this research? To begin with, machine learning is a technology in which a computer learns from large amounts of data to discover specific patterns. This allows us to automate processes such as prediction, detection, and identification.
What about physical phenomena? Physical phenomena are affected by topography, environmental factors, and other factors that cause them to behave in ways that cannot be described by equations. It has been considered difficult to use existing machine learning models to read and solve physical phenomena that occur as a result of the interplay of various factors.
However, in this talk, researcher Yusuke Tanaka announced that his research based on the idea of learning physical laws as prior knowledge has revealed that physical phenomena can be simulated with high accuracy.
He noted: "Although it is still in its infancy, as research progresses it will be used not only for weather forecasting and other physical phenomena, but also in a variety of other areas. We look forward to further advances in this field."
3)Research Talk: Dilemma between quantum speedup and computational reliability
Speaker: Mr. Yuki Takeuchi, Computing Theory Research Group, Media Information Laboratory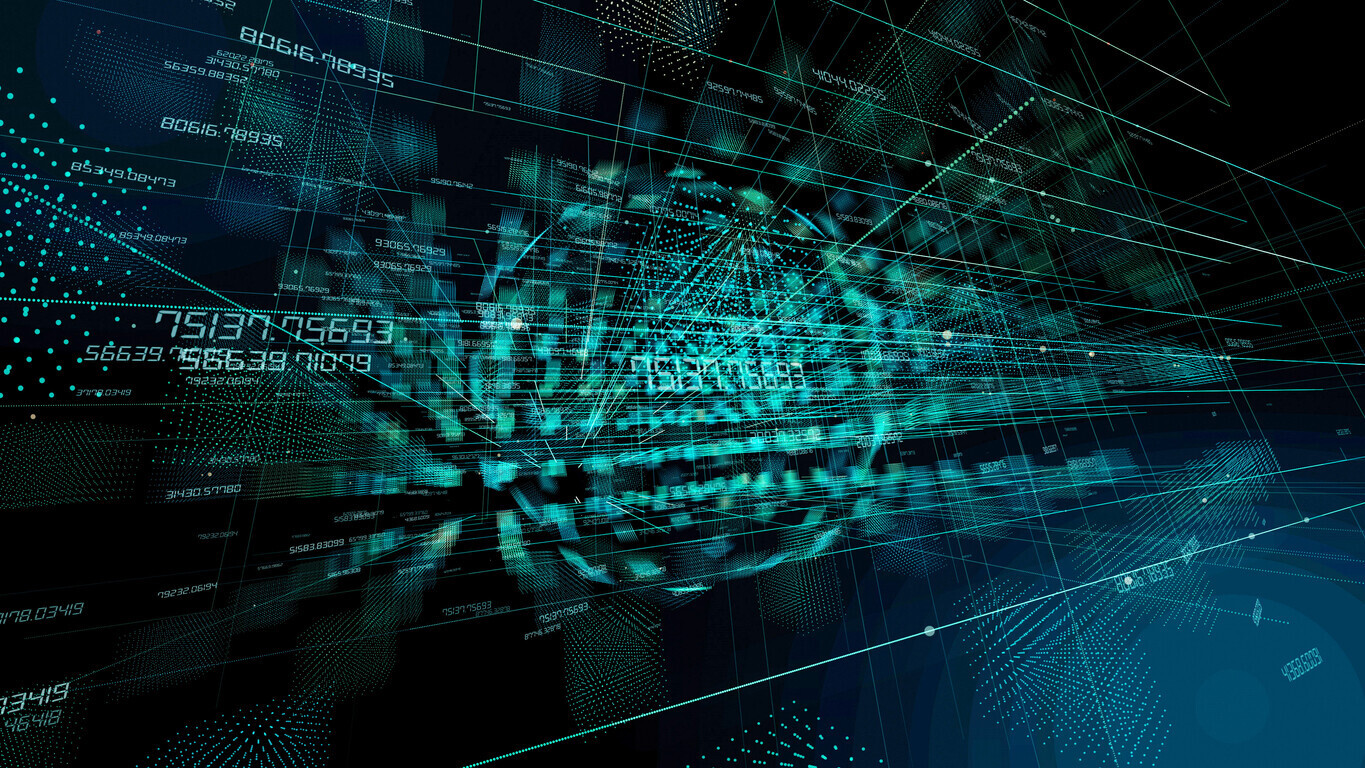 Quantum computers enable high-speed calculations and are being studied around the world. In contrast, desktop computers and other computers used in our daily lives are called 'classical' computers.
The difference between the two is their computing power. Problems that would take years to solve with a classical computer can be answered in a short time with a quantum computer. Quantum computers can handle scientific simulations and complex problems, and their practical use is expected to rapidly accelerate the evolution of existing technologies.
Nevertheless, quantum computers also have a weakness: they are vulnerable to error. This makes it difficult to verify whether the calculation results are correct or not, in addition to the possibility that completely different final calculation results have been derived. Of course, techniques to deal with such errors have already been studied, but they are considered to be very difficult to overcome.
The method proposed by Yuki Takeuchi of the Media and Information Research Department and others has proven to be more efficient than existing methods. During his presentation, Mr. Takeuchi pointed out that although "practical application is difficult at this point," he spoke strongly about his vision for the future, saying, "I would like to continue my research with the aim of realizing a society in which everyone in the world can use a quantum computer."
4)Research Talk: Decoding the Human Brain through Machine Brains
Speaker: Tomoyasu Horikawa, Sensory Representation Research Group, Human Information Science Laboratory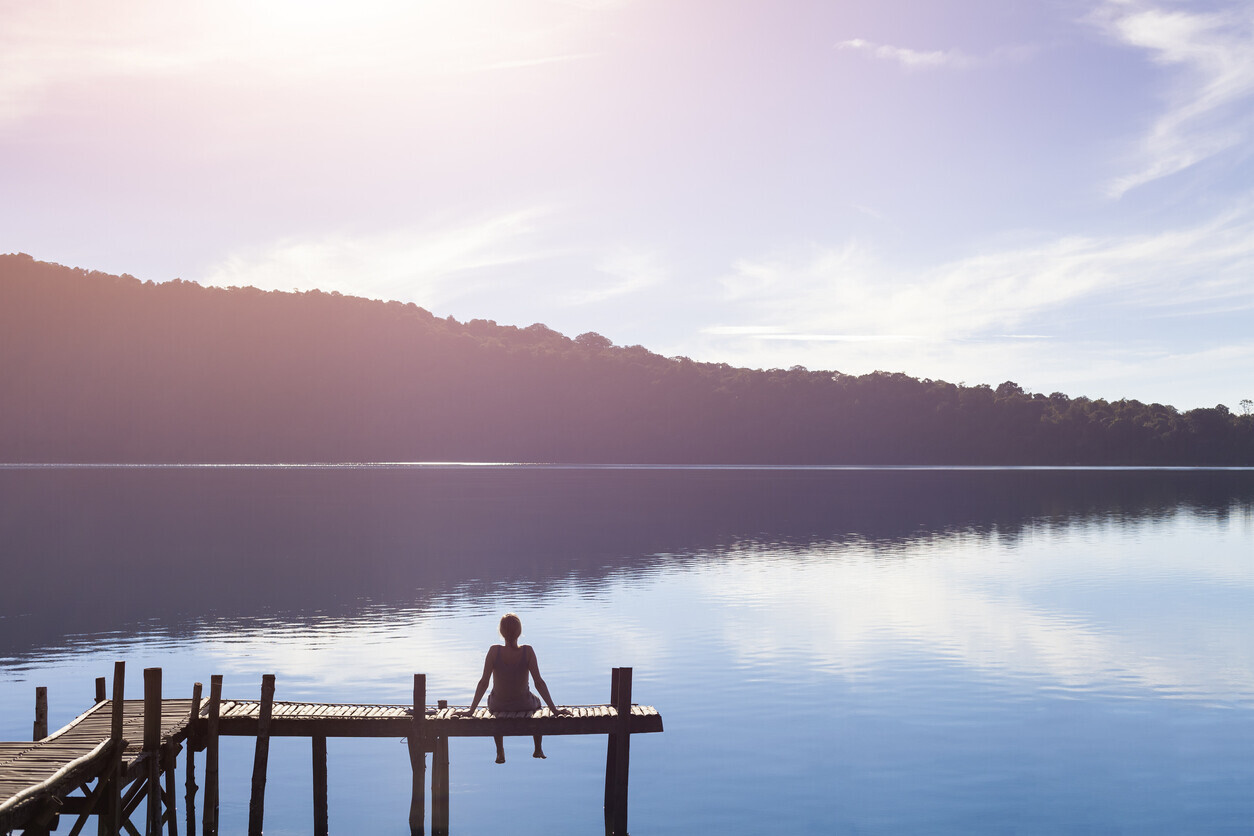 Dr. Tomoyasu Horikawa of the Human Information Science Laboratory combines AI technologies such as deep learning with brain information analysis technologies to conduct research on how information on mental images, such as dreams and imagination, is represented in the brain.
According to his research, current technology can be used to analyze the content of dreams during sleep and to materialize mental images as images.
Furthermore, in the field of mental imagery research, the trait of "aphantasia" has been attracting attention in recent years. This refers to a condition in which there is no abnormality in perceptual function, but the generation of mental images is either impossible or difficult, with an occurrence rate of about 2-3%. It has been pointed out that a larger percentage of people may be unable to see mental images, and this is one of the areas where Dr. Horikawa is currently conducting research.
In addition, Dr. Horikawa is also developing AI model technology that manifests mental states in the form of images, sounds, and language. His research and development offers the potential for a new form of communication not bound by language barriers or physical limitations.
5)Research Talk: What is the lucid awareness in the mindfulness meditation?
Speaker: Masahiro Fujino, Sensory Resonance Research Group, Human Information Science Laboratory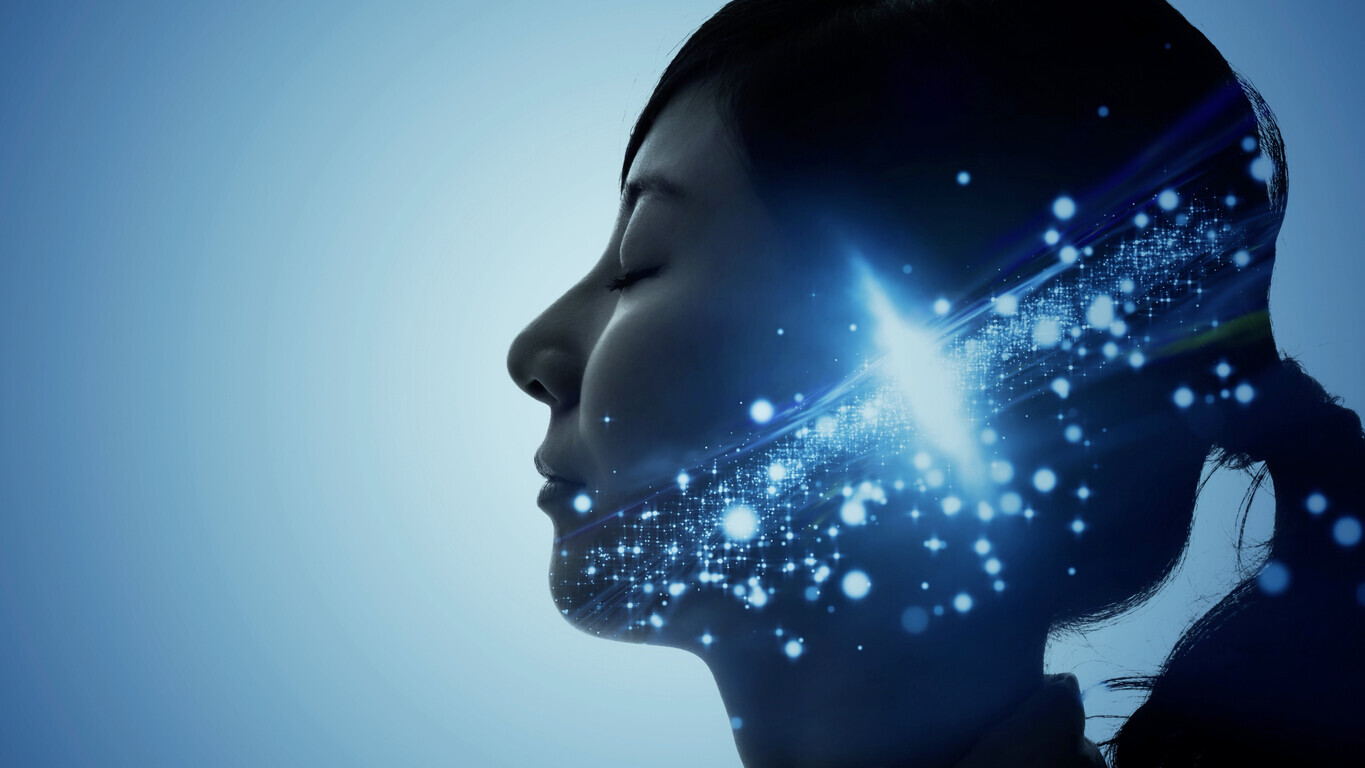 Since the outset of the COVID-19 pandemic, there has been an increased focus on "wellbeing," which means a state of physical and mental contentment. Masahiro Fujino of the Human Information Research Department, who has been working to reveal the physiological, psychological and neural mechanisms of mindfulness meditation, stated in his lecture, "Well-being can be enhanced through mindfulness meditation."
He noted also that mindfulness meditation is a method for realizing a state of "being aware of things as they are," and consists of two techniques: concentration meditation and insight meditation. It is believed that practicing them can help alleviate depression and feelings of anxiety. He cautioned, however, that they also have the potential to cause the opposite effect, depending on the condition of the practitioner.
Mr. Fujino concluded his lecture by saying, "I believe that continued research on the neural mechanisms of mindfulness meditation can contribute to enhancing people's wellbeing while reducing the adverse effects."
6)Digest Report Summary: Designing a Bright Future for Every Individual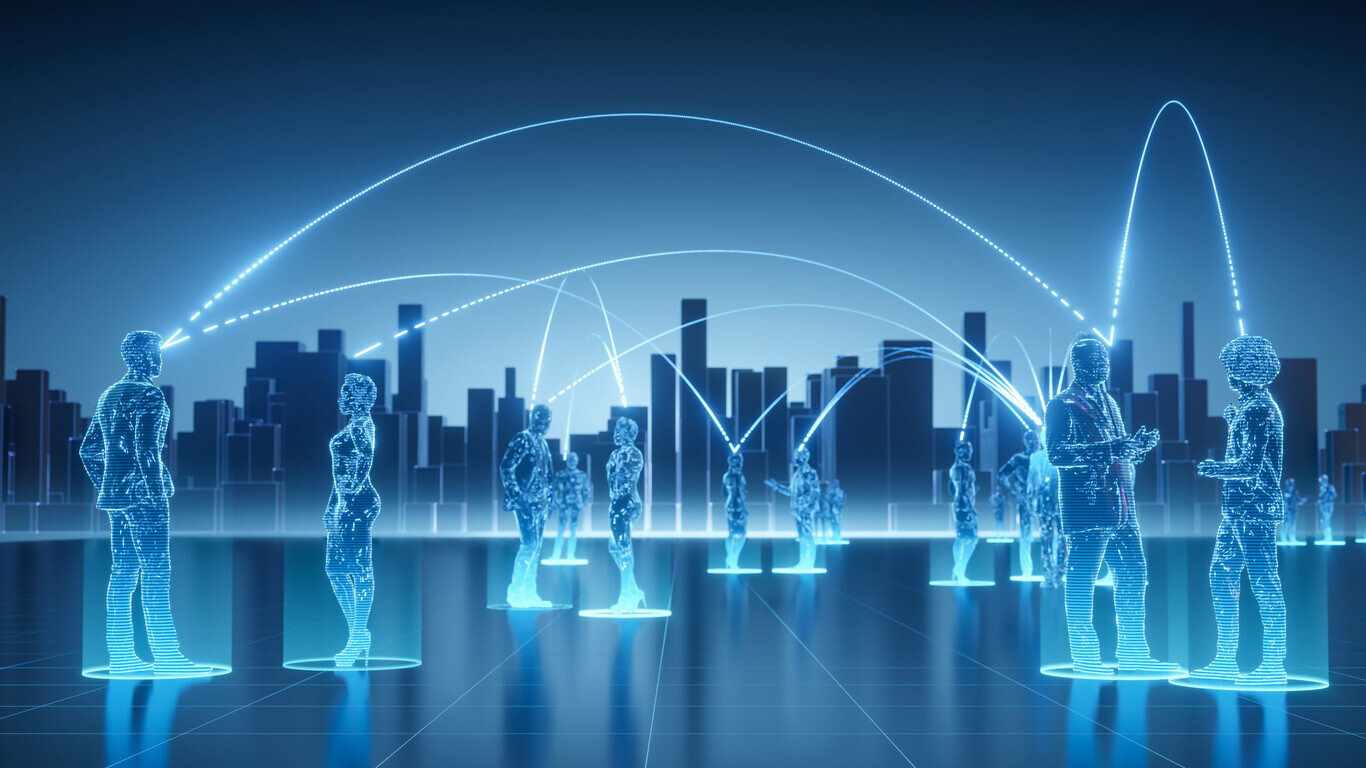 To realize "communication that reaches the heart," CS Labs is working to create innovative technologies with a focus on research areas that deeply understand the human condition. We will continue our research to deepen our understanding of the diversity of people, society, and the Earth, and to realize an inclusive future society in which all people can play an active role regardless of their position or situation.
You can see all of the lectures and exhibits online.
List of Lecture Videos
https://www.kecl.ntt.co.jp/openhouse/2023/archive_lecture_en.html
Research Exhibits
https://www.kecl.ntt.co.jp/openhouse/2023/archive_exhibition_en.html
NTT Communication Science Laboratories Open House 2023
https://www.kecl.ntt.co.jp/openhouse/2023/index_en.html
Update 6/1/2023
Full of hints to decipher people, society, and the Earth!
NTT Communication Science Laboratories "Open House 2023" Introduction of the latest technology exhibits.