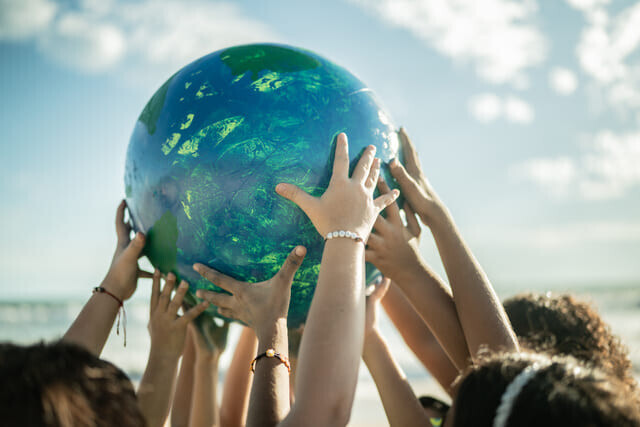 NTT's Social Well-being Initiatives for Society 5.0
The world is changing at a dizzying pace. The evolution of the IoT and AI fields, in particular, has been spectacular, with new information being disseminated on a daily basis.
In such a world, "Society 5.0" has become one of the most important issues to consider.
Society 5.0" was proposed in the "Fifth Science and Technology Basic Plan," which was decided by the Japanese Cabinet Office's policy cabinet in 2016. It is proposed as an ideal future society that Japan should aspire to, and is gradually gaining recognition.
However, although many people have heard of Society 5.0, there are still many who are unclear about what exactly it means and what kind of society we should aim for.
Society 5.0 is proposed to integrate the real world (physical space) and the virtual world (cyberspace) to create a society that can develop the economy and solve social issues.
We will introduce why Society 5.0 is required now and what kind of future we can expect.
Why do we need Society 5.0?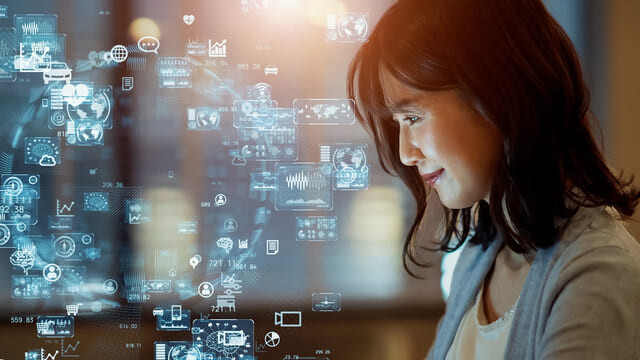 Why is Society 5.0 needed today?
The background of the need to achieve Society 5.0 is largely due to the "evolution of technology" and "Japan's unique challenges" in recent years.
As times have changed, we have moved from a hunter-gatherer society (Society 1.0) to an agricultural society (Society 2.0), to an industrial society (Society 3.0), and then to an information society (Society 4.0).
The next phase is Society 5.0.
With the evolution of technology, things that were once a pipe dream, such as big data collaboration and the use of AI, have come to be realized one after another.
In fact, with the birth of the well-known "Internet of Things (IoT)," various objects (home appliances, buildings, automobiles, etc.) that were not previously connected to the Internet can now be connected to servers and cloud services through networks and exchange information with each other, becoming a significant part of people's daily lives and economic development.
This is a key point in Society 5.0.
Today, Japan is one of the leading countries in the world facing many problems, such as a declining birthrate, aging society, depopulation of rural areas, widening disparities between the rich and the poor, and a serious shortage of labor in companies and business establishments.
The realization of Society 5.0 will lead to solutions to many of Japan's problems, and it is precisely for this reason that Japan must take steps toward the realization of Society 5.0.
What Society 5.0 can solve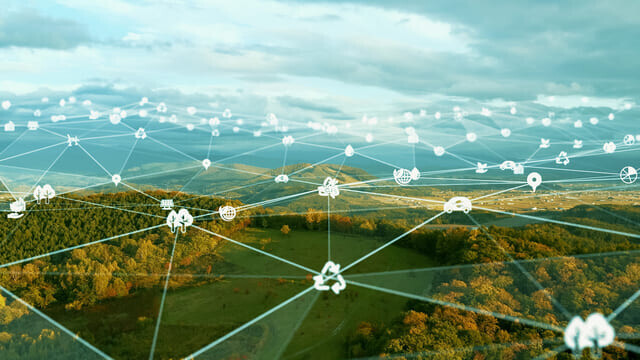 The realization of Society 5.0 will lead to solutions to many of the issues facing Japan.
First, the IoT will enable efficient sharing and coordination of knowledge and information by connecting all things and people in the field, where there are challenges in knowledge and information sharing and coordination.
Taking agriculture as an example, even if a newcomer to the industry does not have personal know-how of how to cultivate crops, he or she will be able to produce high-quality produce by using agricultural robots equipped with the necessary technologies.
Once it becomes more normal to get the information necessary to succeed in agriculture from AI, the barriers to entry will be lowered, and even those without knowledge or experience will have more opportunities to produce marketable crops.
The realization of Society 5.0 is also expected to solve the depopulation of rural areas and the lack of support for the needs of elderly people who have difficulty going out on their own.
For example, drones will enable the creation of services that deliver necessary goods to the elderly, without requiring them to go shopping themselves, or make it easier for them to live comfortably and safely with the support of robots.
For Japan, an aging society with a declining birthrate, Society 5.0 is an effective guideline for meeting the needs of the elderly.
It is also expected to remove various other limitations that are typical for working people.
It will be possible to achieve more efficient, error-free, and high-performance work through Society 5.0.
For example, the birth of automated driving technology is certainly good news for the transportation industry, which is said to have a serious driver shortage.
Due to labor shortages, long working hours and working on holidays have become the norm in many workplaces, and there is a risk of car accidents due to fatigue from overwork.
The introduction of automated vehicles would reduce the burden on drivers and the risk of such accidents.
Of course, the introduction of automated vehicles will not just be limited to the transportation industry, but will also make it easier to reduce the burden on workers in all sectors, including the medical and manufacturing industries. For domestic companies grappling with labor shortages, this is certainly a positive sign.
Incidentally, Society 5.0 is also expected to help solve environmental issues.
By incorporating home appliances equipped with robots, AI, and IoT into our daily lives, we can expect to reduce greenhouse gas emissions, reduce food loss, and achieve sustainable industrialization.
Aiming for a future in which residential appliances can automatically turn off when they sense that a person is no longer present, or in which AI can determine an individual's food preferences and allergies and suggest the type and amount of food to purchase, could be a shortcut to solving environmental issues.
Today, environmental issues are increasingly being discussed around the world, and a number of activists are speaking out on them.
The realization of Society 5.0 should pave the way for solving the environmental issues that the world is focusing on.
What Society 5.0 could do for the world!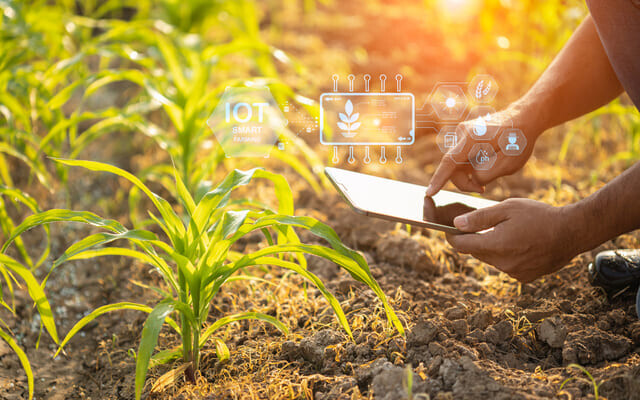 Society 5.0, where IoT, AI, and robots will become more accessible, may, if realized, make life more comfortable and safer for humans than ever before.
Automatic driving with self-driving technology that facilitates car travel to destinations regardless of whether the driver has a license or not will become the norm, and a future in which robots able to identify diseases difficult to detect in their early stages through human medical care will be introduced in the medical field is near at hand.
Also, in the agricultural industry, where production is becoming increasingly difficult due to the aging of the population and lack of labor, robots may take on tasks performed by humans, or AI may be used to manage the production of crops with minimal effort.
What's more, there is a strong possibility that we will also see an era in which flying cars, once thought of as just a fantasy, will be zooming through the skies.
NTT's Social Well-being toward the realization of Society 5.0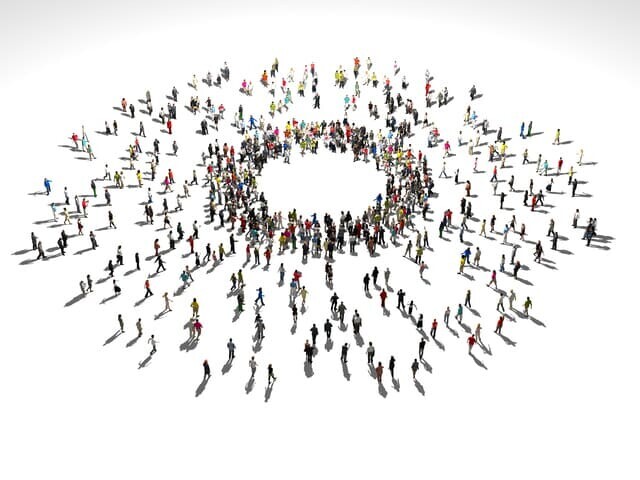 Society 5.0 refers to a human-centered society in which cyber space and physical space are highly integrated to achieve both economic development and solutions to social issues. Whatever happens, we believe the connection between people will continue.
NTT is working to realize a better Society 5.0 in a decentralized space where the digital and real worlds are linked.
One of them is "Social Well-being," which is a way of being that makes people feel good.
NTT calls it "Social Well-being" when each person is experiencing well-being and the group is doing well together.
Through the co-creation of a "Social Well-being" society with diverse individuals, we are researching mechanisms and measurement methods to support "Social Well-being."
Our checkpoint is not only about the quantity of friendships, but also the existence of relationships that have affection and trust.
From a business perspective, this refers to relationships with superiors, subordinates, and colleagues.
It focuses on the sense that one is a member of "we" and at the same time an independent "I".
This view of self is called "self-as-We."
It's what Professor Yasuo Deguchi of Kyoto University has been advocating.
We advocate the concept of "Social Well-being" as a state in which individual autonomy and group harmony coexist altruistically, and conduct research and development aimed at creating a society that makes this possible.
By spreading the concept of valuing the individual (oneself) while at the same time valuing the people and things around one, we aim to create a society in which the good states of the individual and the group coexist, transcending the dichotomy between the individual and the group, where the individual may sacrifice oneself for the group (organization) or dysfunction may occur within the group due to fixed values and roles of the individual. The goal is to create a society in which the good states of the individual and the group coexist in harmony.
As a concrete approach to this goal, we are co-creating services and social systems based on wellbeing that emphasize the existence and intrinsic value of people with diverse partners who share our concept of "Social Well-being."
We are also engaged in the research and development of the "Well-being Design Framework," which methodologizes the co-creation process.
NTT believes that the co-creation of "Society 5.0," which aims to create a society where the real world and the virtual world are integrated to achieve economic development and solve social issues, and "Social Well-being," a state where individual autonomy and group harmony coexist in an altruistic manner, is critical for the future.
NTT departments and laboratories involved in this initiative
[Well-being Connected by Tactile Sense Junji Watanabe Research Site]
Together with diverse stakeholders, we are exploring how "our wellbeing" can be realized through the science and technology of tactile sensation.
https://socialwellbeing.ilab.ntt.co.jp
NTT Socio-Informatics Research Laboratories
The mission of the ICT Research Center is to "conduct research on a wide range of social values, security, privacy, ethics, laws and systems, with the aim of transforming and developing increasingly sophisticated social systems and human society through ICT."
The vision for the future to realize this mission is "to create diverse social values through the safe and fair use of all information in the world, and to realize an affluent society in which everyone can live as they wish."
NTT R&D Website
https://www.rd.ntt/sil/project/
NTT Technology Journal
https://journal.ntt.co.jp/article/19106
Social Well-being research to realize social co-creation with diverse people
https://www.youtube.com/watch?v=JWHKallpfOM
Toward a Communication Infrastructure that Accepts Diversity in People, Nature, and Culture <by Jun Sawada>.