Discussion Participants
What is the "Otemachi 2-chome Project", which has been involved in the birth of "Otemachi Place" from the facilty's conceptualization?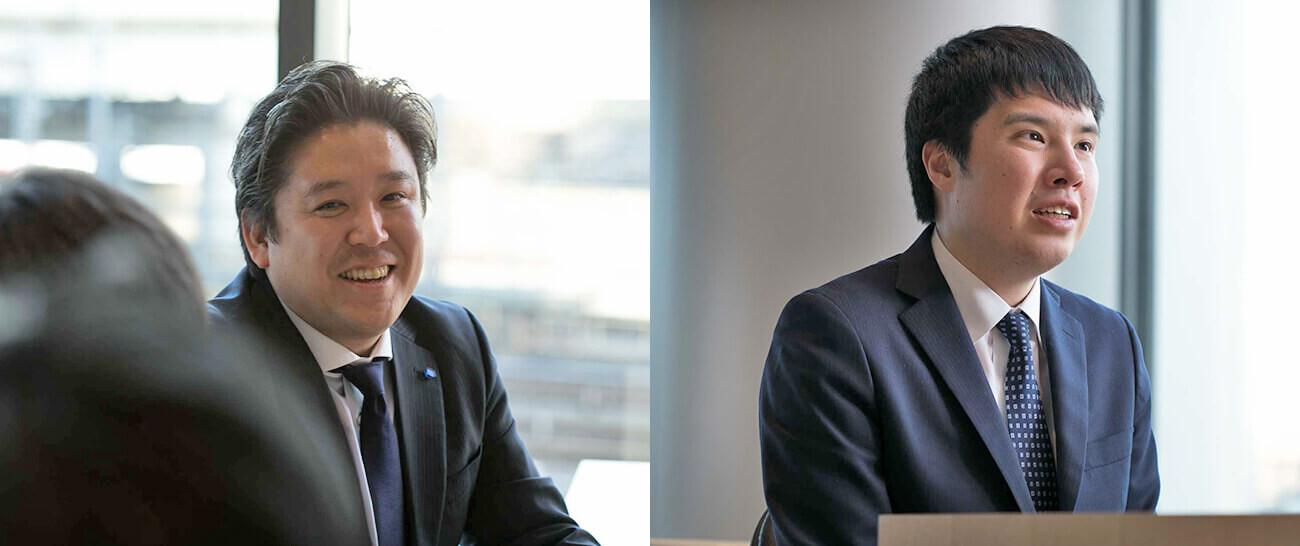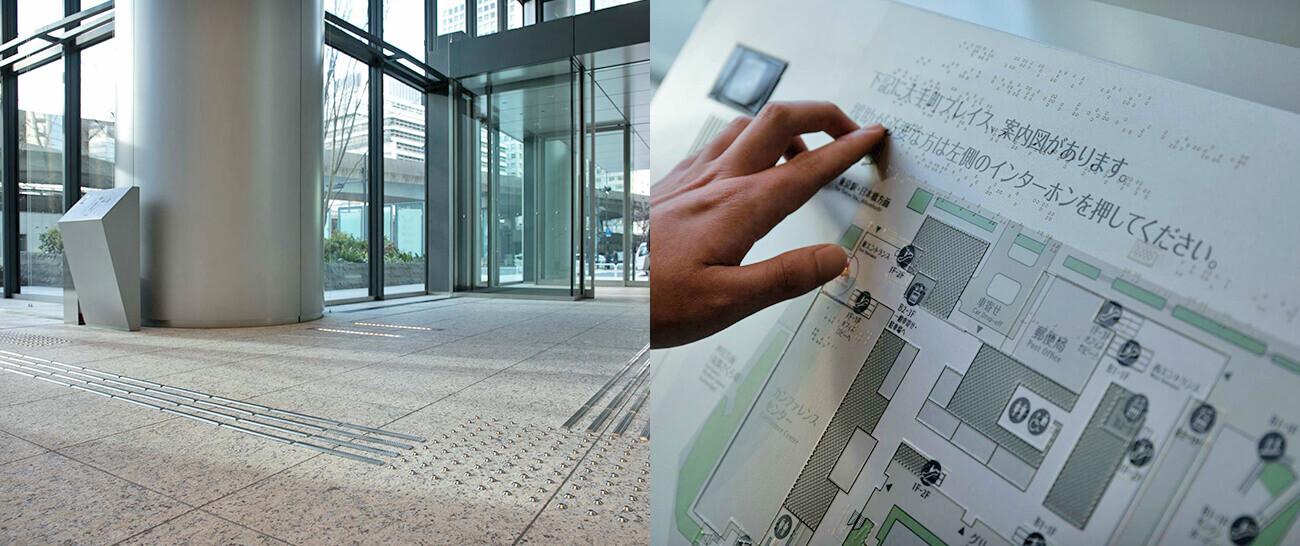 Image Left: Tactile paving leading to the intercom Image Right: Floor map marked with Braille
What points were incorporated into facilities design and planning as the result of your having heard the opinions and suggestions of people with disabilities? What places were changed or new additions made to the plans?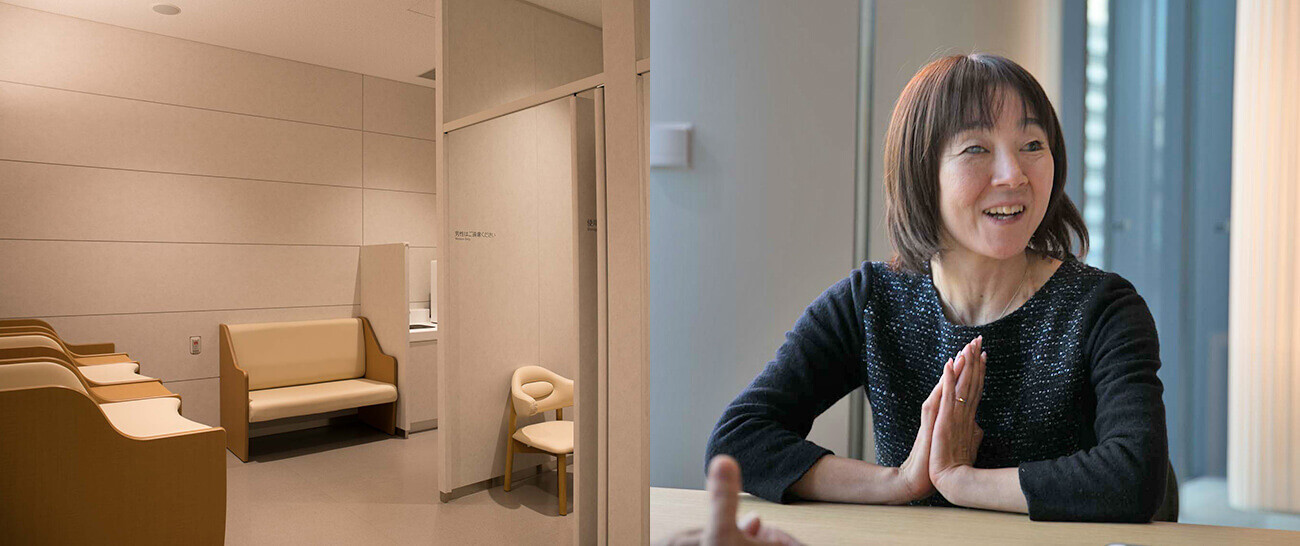 Image Left: An infant nursing room has been installed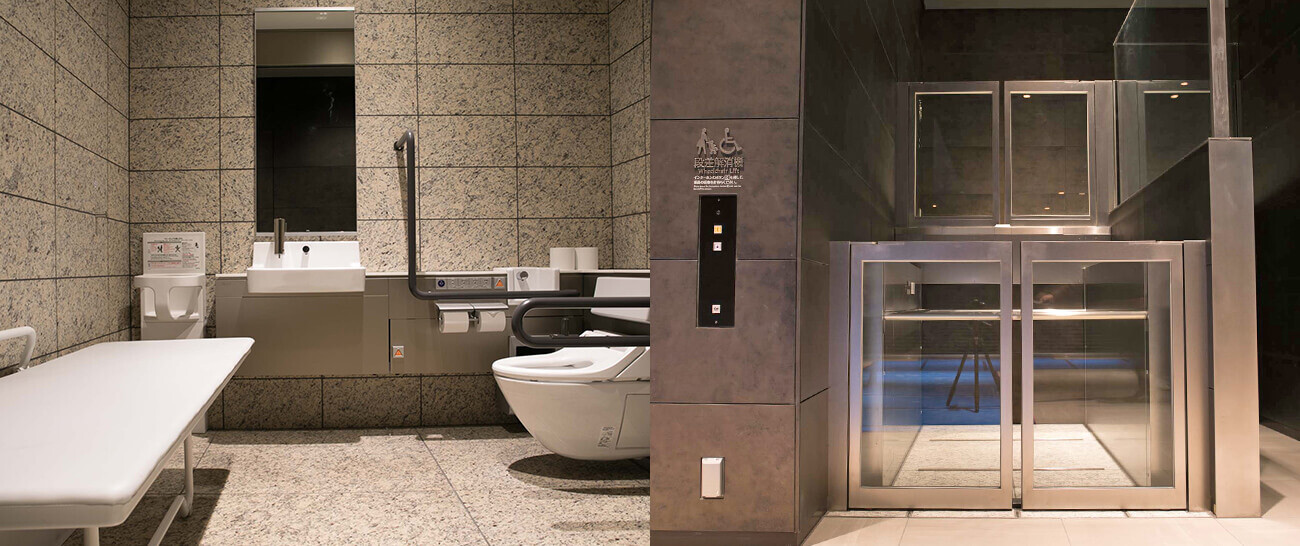 Image Left: Multipurpose toilet Image Right: Platform lift
To what points was special consideration given in terms of creating a universal design that would be easy for everyone to use?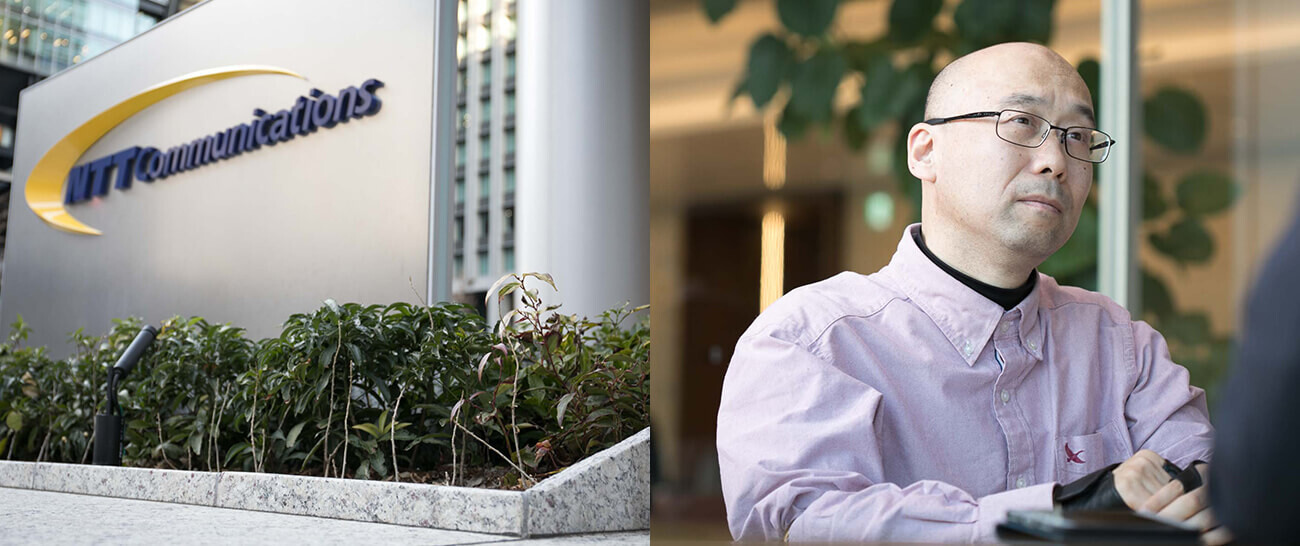 Image Left: Trees and shrubs growing on a rise behind a low wall protects sight-impaired people from mistakenly walking into the plants' branches.
What is ideal city planning realized and communicated by the creation of "Otemachi Place"?

Universal・Diversity
Although the purpose of the meeting was to talk about the building's design and facilities, it became a warm, friendly discussion forging interpersonal connections.
Various initiatives for realizing city planning aimed at the realization of diversity are steadily progressing step-by-step towards the future.