Tokyo —Nov. 14, 2023 —Sony Corporation and NTT Corporation (NTT) have concluded an agreement on cooperation and collaboration to accelerate the formation and development of a wide-area remote production platform for broadcasting stations, editorial offices, and event halls. Through this agreement, we aim to reduce costs related to ownership, operation, and maintenance, and to achieve digital transformation of content production through sharing, IP, and cloud broadcasting facilities. As a result, we aim to improve the customer experience by providing more content, such as content distribution at local stadiums and live music venues, which we have not been able to deliver due to cost.
1. Background and purpose of the agreement
To achieve digital transformation of content production, broadcasters are gradually introducing IP compatible devices in order to develop flexible production and distribution environments for broadcasting facilities. In particular, when IP-enabled equipment is installed in a wide area, it is necessary to maintain a network that does not fluctuate in delays between sites to support efficient facility operation.
 Considering this background, we will accelerate our research into technologies that combine Sony's video production products and solutions with NTT's large-capacity, low-latency, wide-area network. By forming a remote production platform, we aim to reduce the cost of owning, operating, and maintaining broadcasting equipment and improve the customer experience by expanding video services.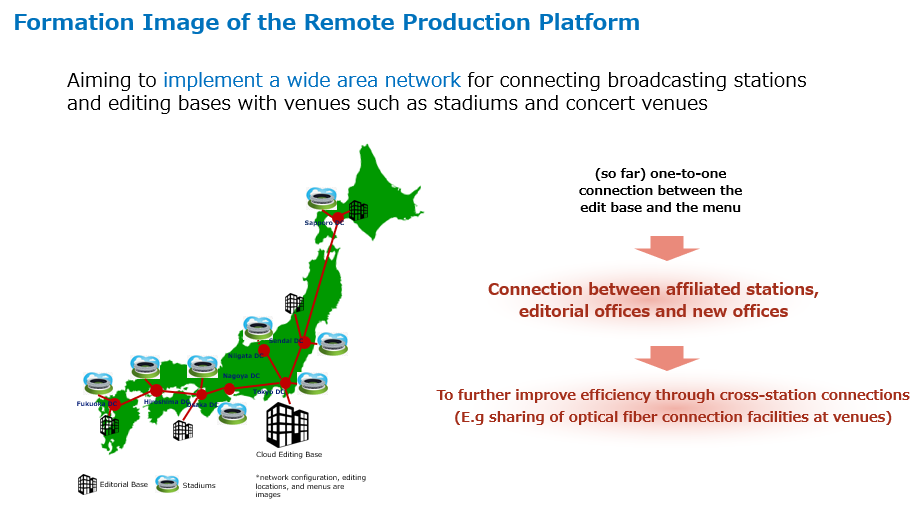 Figure 1 Formation image of the remote production platform
2. Technical elements of each company
(1) Sony
Sony has set forth the concept of the next generation of broadcasting stations, in which the broadcasting facilities of each station are converted to IP and the cloud. Toward this realization, we will provide the next generation live production solutions, Networked Live [1]. Networked Live leverages resources on-premises, in the cloud, and in multiple locations to streamline workflows, provide agility and flexibility, and deliver high-quality live production. Mainly for broadcasters, we offer a range of products, including solutions for managing network resources en masse, switchers using on-premises cloud systems, codecs for efficient network bandwidth for media transmission, and support for remote production.
(2) NTT
The technology development of the IOWN APN [2] enables the transparent transmission of IP capable devices over optical layer path connections via multi-device/multi-protocol. In addition, the ultra-high-capacity and end to end optical path connection enables 4K/8K class video communications to be communicated with low delay using uncompressed and lightly compressed transmission technology. Furthermore, communication without delay fluctuation enables high-quality synchronization between IP compatible devices using PTP [3]. In addition, we are aiming for an architecture that realizes strict availability requirements for video editing through high-speed line switching with optical path redundancy.
3. Main areas of cooperation and collaboration
Study on establishment and management of network environment using IOWN and Networked Live
Study on technology and environment construction for IOWN and Networked Live
Study on IOWN and Networked Live compared to existing networked systems
Study on extending environments based on future IOWN and Networked Live capabilities
4. Outlook
Under this agreement, the two sides will cooperate to discuss the formation of a wide-area remote production platform while exchanging information and opinions on matters to be promoted together with the parties concerned in the cooperative agreement.
< Annotation >
[1]For details on "Networked Live," visit: https://www.sony.jp/nxl/about/
[2]IOWN (Innovative Optical and Wireless Network) is a network and information processing infrastructure including terminals that can provide high-speed, large-capacity communications and vast computational resources utilizing innovative technologies, including light. The IOWN consists of three main components: the APN (All Photonics Network), which enables not only networks but also terminal processing; the DTC (Digital Twin Computing), which enables advanced and real-time interaction between objects and humans in cyberspace; and the Cognitive Foundation, which efficiently deploys various ICT resources including these. IOWN will contribute to the realization of a prosperous society by creating a variety of services and new value in a wide range of fields, not only in the telecommunications field. For details, visit: https://www.rd.ntt/e/iown/
[3]PTP (Precision Time Protocol) is a technology that achieves time synchronization with high precision. A time stamp is embedded in a dedicated time synchronization packet, and this packet is exchanged between systems to synchronize both times.
About NTT
NTT contributes to a sustainable society through the power of innovation. We are a leading global technology company providing services to consumers and business as a mobile operator, infrastructure, networks, applications, and consulting provider. Our offerings include digital business consulting, managed application services, workplace and cloud solutions, data center and edge computing, all supported by our deep global industry expertise. We are over $95B in revenue and 330,000 employees, with $3.6B in annual R&D investments. Our operations span across 80+ countries and regions, allowing us to serve clients in over 190 of them. We serve over 75% of Fortune Global 100 companies, thousands of other enterprise and government clients and millions of consumers.