We are very pleased to announce that Nippon Telegraph and Telephone Corporation (Headquartered in Chiyoda-ward, Tokyo; President & CEO Akira Shimada; hereinafter "NTT") has received the Contribution Award from The Open Group*1 for its significant contribution in promoting The Open Group Architecture Framework-TOGAF. NTT has achieved the world's highest number of TOGAF certifications for two consecutive years in the telecommunications industry.
 On May 17, President & CEO Shimada and Senior Executive Vice President Kawazoe from NTT welcomed Steve Nunn, CEO of The Open Group, and Junkyo Fujieda, The Open Group Representative of Japan, to the headquarters to receive the award.
 The NTT Group's Enterprise Architecture is formulated around TOGAF in order to achieve overall optimization of our operations and systems. NTT will continue to promote TOGAF by not only increasing TOGAF certified professionals but through actual practices. In April 2023, NTT renewed its ERP that covers 115 NTT Group companies with over 170,000 users.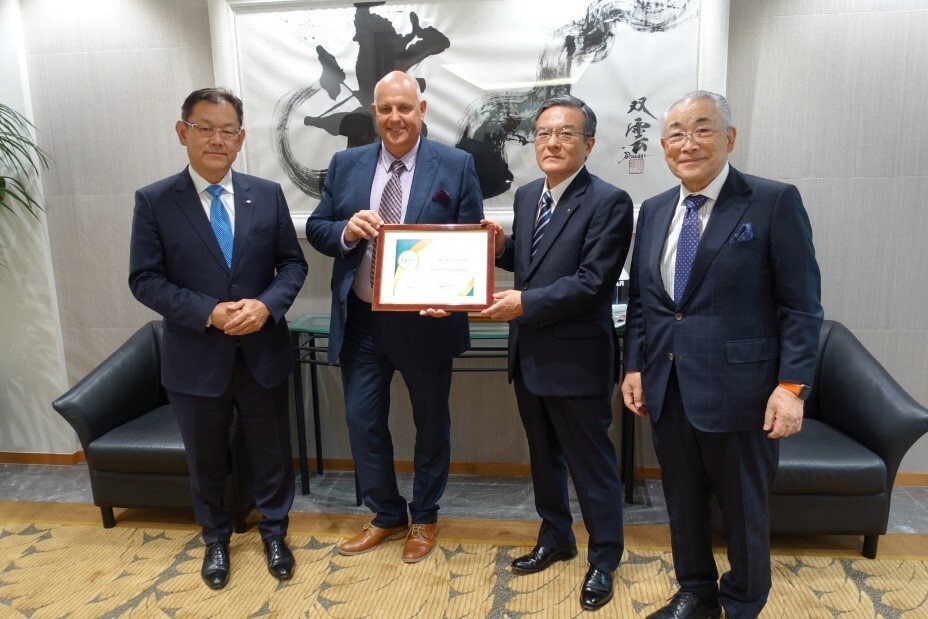 Reference
*1:The Open Group https://www.opengroup.org/