Strongest defense may be quiet but steady
Unknown threats, heroes tackle endless battles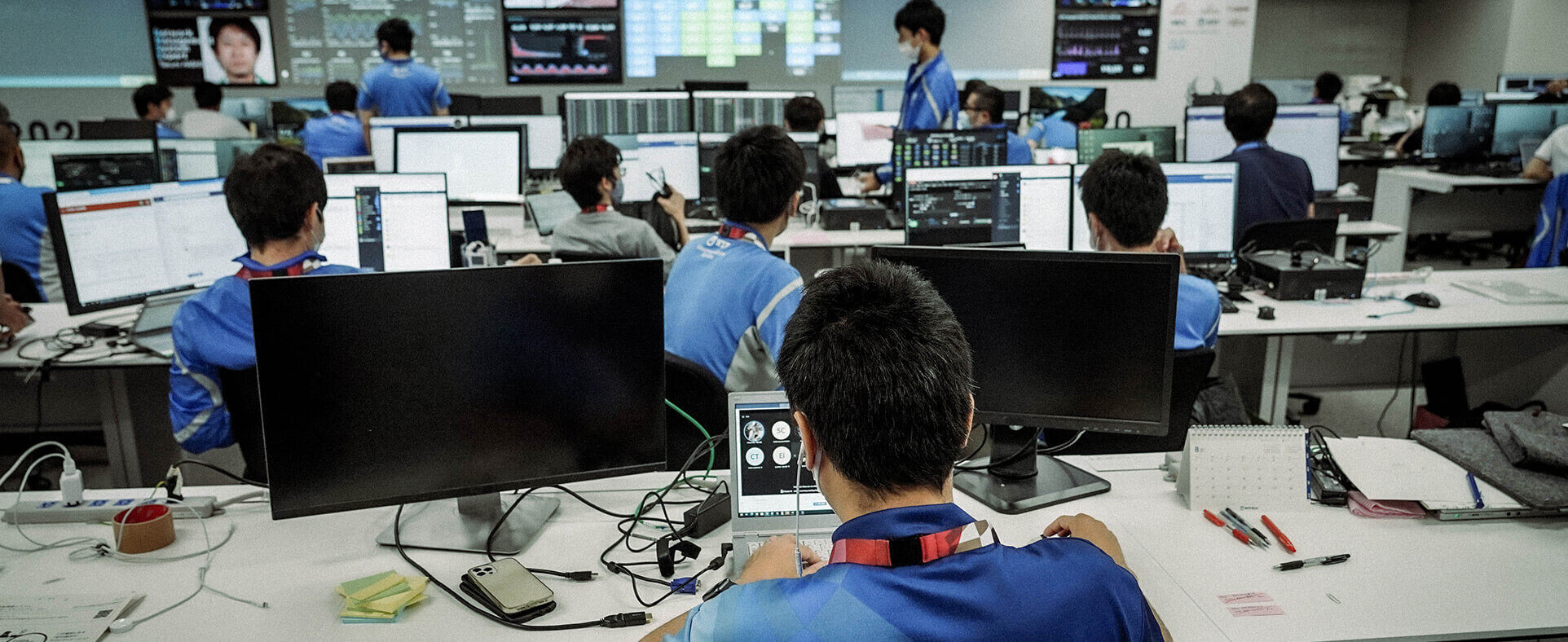 We blocked a variety of attacks and contributed to the stable operation of the tournament.
Security changes from risk management to an engine that creates value.
We live in a society where innovative technologies such as IoT, big data and AI (artificial intelligence) are taking roots at an advanced level. While cyber space and physical space are merging to become a user-friendly and affluent smart world, we are seeing increasing damage from cyber-attacks and the increasing risk of social losses. The downside of technological advancement is the unavoidable evolution of the ways cyber-attacks are forged, which are also getting increasingly complex. There are still millions of IoT devices that are connected to the Internet with little to no security measures and that are unable to keep up with the rapidity of digital transformation that are the targets of large-scale cyber-attacks. Furthermore, there is ever-more autonomous malware now emerging and causing damage worldwide. Creating social value for the future and the emergence of unknown risks will always go hand in hand, painting a picture of a never-ending war--a war that is always being fought behind the scenes. The fact that this war-like situation is ongoing without being known to the public can be interpreted as an ideal situation in which security is maintained. The international sports events in 2021 also saw unsung heroes fighting unknown enemies. As expected for any large and international event, these events also became a target of one of the largest and unseen cyber-attacks. However, there were no cyber incidents during the events that disrupted operations. Behind the victory was the expertise and cutting-edge technologies of NTT, who has been thinking about communication and information security for the last 30 years, combined with the capabilities of human beings armed with wisdom and resolve.
An unprecedented number of attacks to zero beaten down to nothing by the strongest defense ever.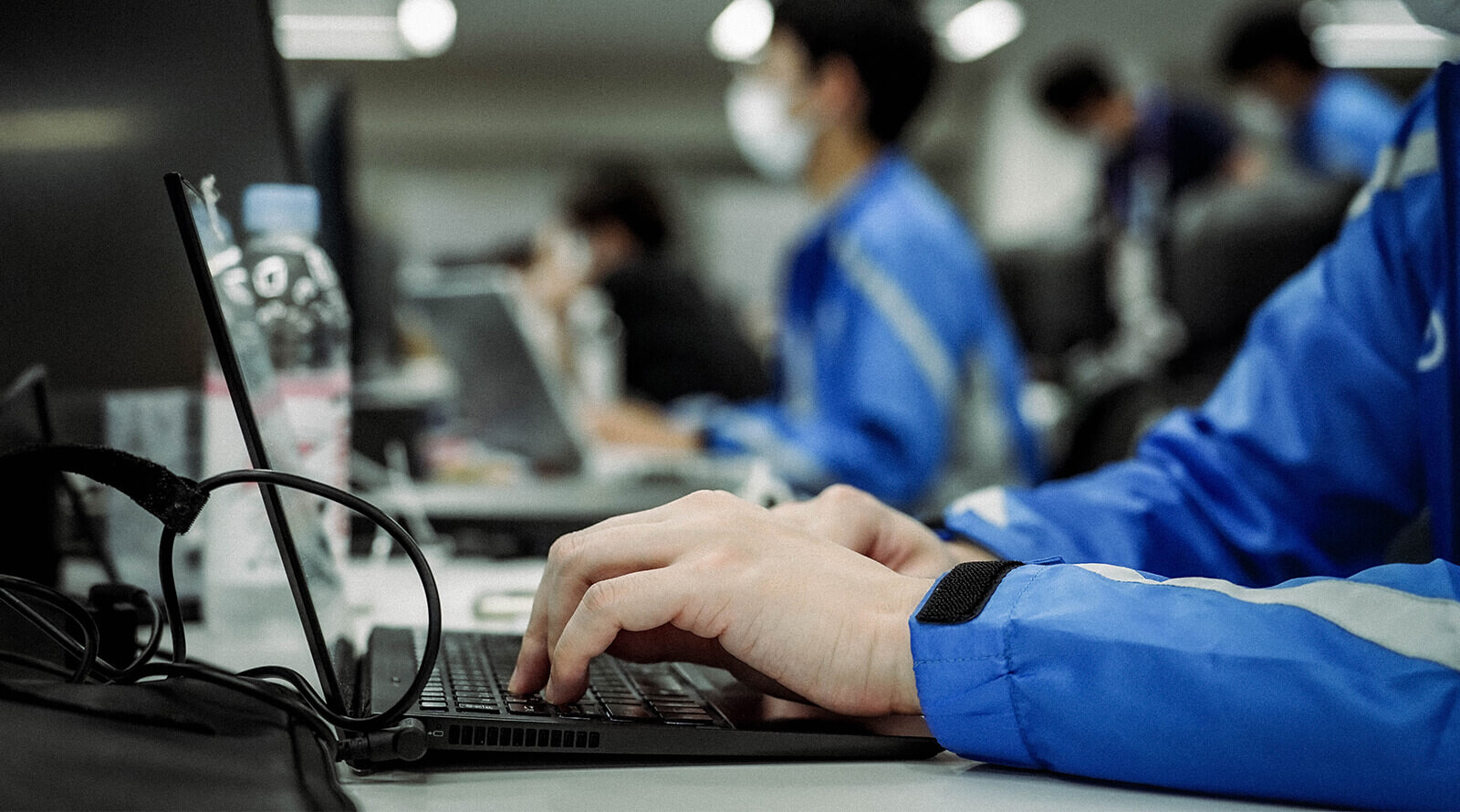 In every way, the security environment for these events in 2021 was hard. One year of postponing the events gave time for new forms of cyber-attacks to emerge. In fact, from late 2020 to early 2021, new types of ransomware emerged inside and outside of Japan, including cyber-attacks that shut down key infrastructure. NTT developed the strongest security to date and blocked the greatest number of attacks ever, including these emerging threats.
NTT demonstrated its multi-faceted prowess, solving a multitude of issues simultaneously by changing operations and organizing communication environments along with the events' postponement and their going ahead without spectators, and redesigning security operations based on measures against the spread of COVID-19.
Overview of communication services provided by NTT
The LAN at the venue that was used for the event's data network featured 1,200 km of fiber optic cables and 3,900 km of metal cables. The broadcasting network featured 1,900 km of fiber optic cables and 10,000 km of leased lines.
It also involved 11,000 Wi-Fi spots, 19,600 mobile phones, 2,800 fixed phones, and 6,800 CATV set top boxes.
As these events were held during the COVID-19 pandemic, technology became even more important for them, such as operations through remote meetings and tools, a system as a measure that visualized health information and PCR testing results of those involved to prevent the spread of COVID-19, and organizing communication services for events going ahead without spectators. The communication services and their underpinning cybersecurity NTT provided received positive reviews worldwide.
The four Ts that brought success: the consummation of human capabilities protecting the future.
Connecting to the Future
Security changes from the power to defend to the power to create value.
This invisible war will keep going, for as long as technologies and network environments continue to advance. In the future (a Smart World) where advancing digitalization dissolves the borders between cyber space and physical space, the world will be unimaginably enriched. However, we will also see much more advanced cyber-attacks that are different from those before. Advanced and extensive security measures will be vital to achieve a true Smart World in which everyone can enjoy the advantages of an advanced digital society safely and peacefully. It is also projected that there will be increasing costs for security measures and shortages of human resources. Countering such unseen cyber risks with extended versions or a simple enhancement of existing security measures will not be enough. It will require fundamental reform in every way, including for defense techniques, capacity, and approaches against cyber-attacks. The concept of cyber security is not just about being a means of risk management to nullify negative factors but also being a positive drive to steadily promote the affluence technology brings.
NTT must continue to pursue the value of security while continuing to fight against never-ending cyber risks. At the base of that pursuit is the "human capability to care about, enliven and connect people," which will unquestionably be the best weapon for the battles ahead.
CONTACT
Nippon Telegraph and Telephone Corporation
public relations office
E-mail / ntt-pr@ntt.com