We are acting to plant, protect, and pass down our precious green planet through our "Midori Ippai Project."
The companies of the NTT Group have always worked with communities and NPO/NGOs to promote social contribution activities for conservation of biodiversity including, for example, the docomo Woods.
NTT West takes those efforts a step further, in our Biodiversity Conversation Activities named "Midori Ippai Project" which started in November 2012 with the anticipated participation of 10,000 employees. In addition to our many employees taking their own initiative and experiencing the importance of biodiversity firsthand, we will continue to make contributions that make sense to the local community.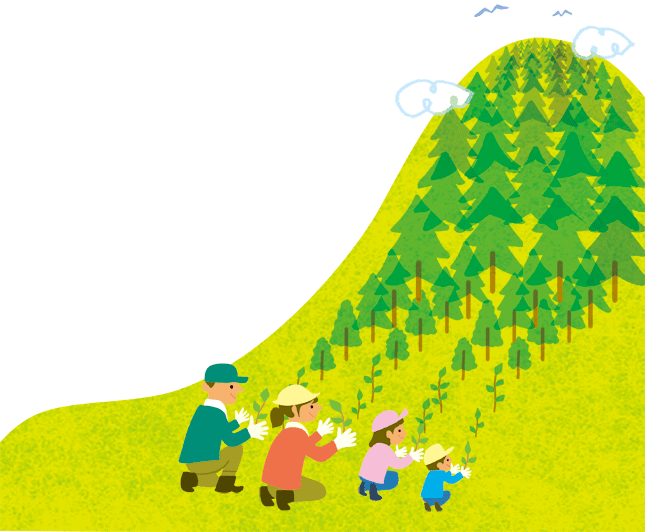 Environmental protection activities
NTT Group Environmental Protection Activities