Combining NTT DATA's digital archives technologies: AMLAD® Digital Archiving Solution
AMLAD® is a digital archiving solution that stores digital data in a diversity of forms--text, images, video, sound, etc.--and provides mechanisms that enable anyone to easily search for and peruse this data from their personal computer, tablet, smartphone, or other device. Developed by combining the digital archives technology accumulated by NTT DATA through projects for the National Diet Library and other projects, this service is characterized by its incorporation of "diversified search functions" that enable timeline searches and map searches that raise the utility value of digital assets; "diverse coordination functions" that broaden the utilization the digital assets; and "flexible and extensive management functions" capable of responding to multifarious client needs. AMLAD® is currently being introduced more and more widely in fields that require the long-term preservation of valuable materials, such as art museums, museums, libraries, and archives, and expectations are held not only for the use of this technology in archives for the purpose of preserving data safely, but also in the connection of data storage with the widespread distribution of this stored data.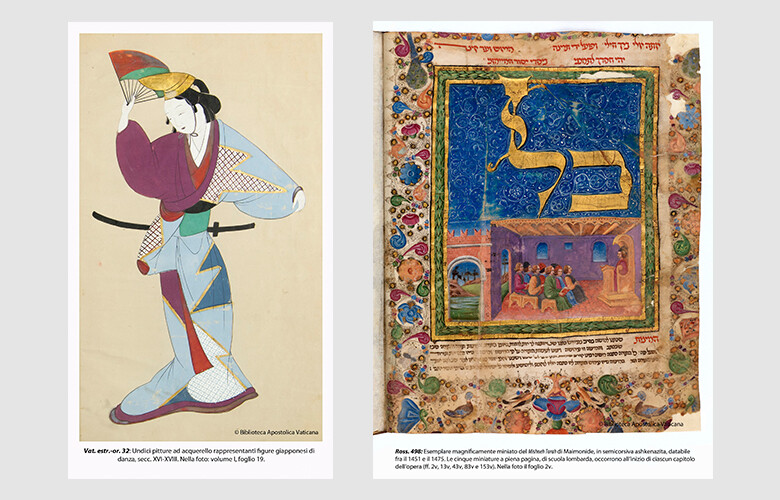 Protecting humankind's historical heritage from deterioration and passing it on to future generations: NTT DATA's participation in the Vatican Library Digital Archiving Project
AMLAD® drew significant attention in March 2014, with the announcement of NTT DATA's participation in the Vatican Library Digital Archiving Project. For the beginning of this story, we need to go back in time one and a half years. The Vatican Library's collection includes numerous handwritten documents (manuscripts), precious documents of which only one copy exists and that can be called historical heritages of humankind. There documents have been preserved and managed with the strictest care; nonetheless, it has not been possible to stop the documents' deterioration with the passing of time, and the loss of these cultural heritages has become just a matter of time. There is a mutually exclusive contradiction between the long-term preservation of the precious materials, which is an urgent matter, and the Vatican Library's desire to enable people around the world to view these materials. Under these circumstances, the solution that was adopted was the digitalization of manuscripts, and the tool selected to realize this solution was the aforementioned AMLAD®. Resonating with the Vatican Library's noble ideal of "Passing down humankind's historical heritage to future generations", NTT DATA immediately expressed its willingness to provide long-term support for the Digital Archiving Project. Subsequently, following a year and a half of negotiations, the initial agreement between the Vatican Library and NTT DATA was concluded and signed on March 20, 2014.
First phase agreement for development of a system for the digitalization and long-term storage of 3,000 manuscripts over four years
The content of the initial agreement was to digitalize 3,000 of the 82,000 manuscripts in the Vatican Library collection over a four-year period, and then store the scanned image data and incidental data over the long-term, developing a digital archives system to be made available to the public. The digitalization work was carried out by operators who had undergone special training and been approved by the Vatican Library. Using high-quality scanners, the operators carefully scanned the pages of each manuscript one-by-one.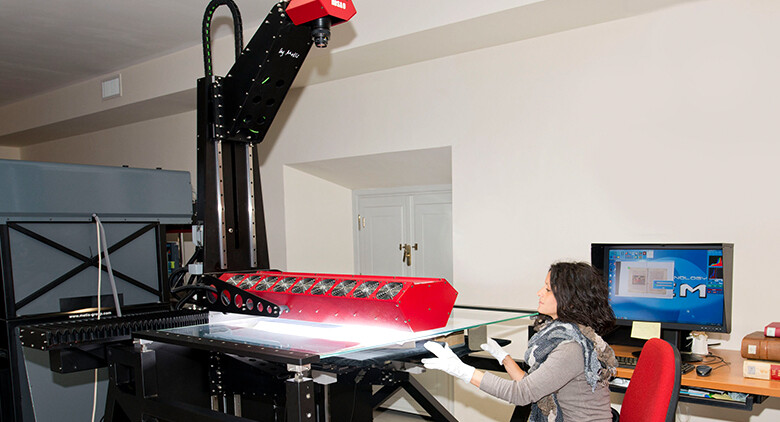 After undergoing quality checks performed by Vatican Library staff and NTT DATA staff responsible for digitalization, the digitalized images were converted into an image format appropriate for long-term storage and recorded together with metadata in a digital library (DigiVatLib) that was customized and built according to Vatican Library specifications based on AMLAD®. In 2018, digitalization of 3,000 manuscripts was safely completed as originally planned. Luciano Ammenti, the former CIO of Vatican Library, said that AMLAD®, which is capable of handling not only manuscripts but a wide range of data with excellent interface, is responding to the needs of a diversity of users. NTT DATA has extended its partnership agreement with the Vatican Library and is currently providing continuous support for improving DigiVatLib services.
Drawing attention from around the world: ever-increasing case examples of implementation and the future that AMLAD® will bring
Previously it would have been unthinkable for the Vatican Library to conclude a contract incurring costs with a private company, and so the news that NTT DATA was taking part in the Vatican Library Digital Archiving Project flew around the world. As a result, NTT DATA is now continuously receiving inquiries about AMLAD® from national libraries, archives, art museums, and various other clients, traversing the public and private sectors, in North America, South America, Europe, and other regions of the world. Within Japan, too, an increasing number of institutions have been adopting the AMLAD® system for a diversity of purposes, such as Koyasan University's "Koyasan Archives", which aim to both pass down history to future generations (Esoteric Buddhism heritage continuing unbroken over 1,200 years) and generate new value (dissemination of Koyasan's appeal as an international religious and sightseeing city); and Yamaha Motor Co., Ltd.'s "Digital Asset Management" system, which realizes mechanisms for collectively managing digital assets (such as materials, photographs, and videos) produced in a diversity of business fields and enabling these assets to be shared and utilized at Yamaha Motor operational bases throughout Japan and the world. Furthermore, NTT DATA is also considering collaborations between AMLAD® and VR (virtual reality) technology, as well as applications for AMLAD® in new fields such as sports and entertainment. By continuing to provide mechanisms for searching and perusing information on a worldwide scale and "passing down value to future generations" through the digitalization and preservation of various valuable information, while at the same time endeavoring to "discover value" that generates opportunities for utilizing new information, NTT DATA intends to continue undertaking work aimed at enriching the future of human society through AMLAD®.